Heartbreak at Wigan mum's swift death just weeks after cancer diagnosis
A devastated husband recalled how doctors told his wife she would recover from an aggressive type of cancer, just weeks before she died.
Thursday, 1st April 2021, 9:40 am
Wendy Conboy, 52, under went tests after failing to shake off a cough and was diagnosed with mediastinal B-cell lymphoma in May.
Plans were made for her to have chemotherapy, which it was hoped would shrink the large tumour.
But an inquest at Bolton Coroners Court heard her condition deteriorated quickly and she died at Wigan Infirmary on June 7, just a week after the treatment began.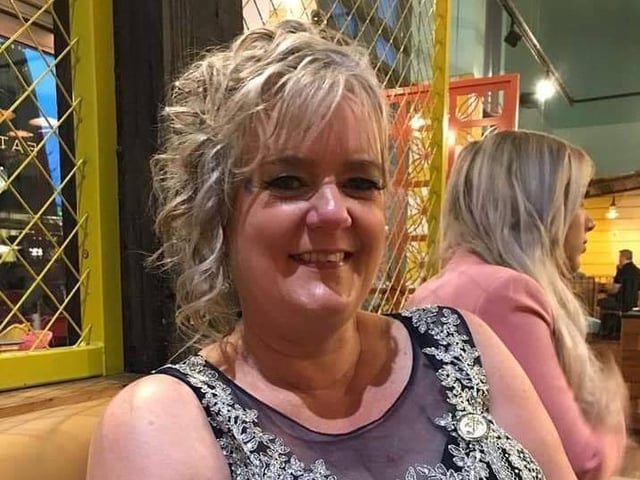 Wendy Conboy
Her husband Alun said: "When we went for the test results, that's the one thing the doctor said to her: 'You are young, you're fit and you will get over this.' She never did."
Mrs Conboy, from Ashton, was described as an "all-round lovely person" who loved singing, baking and keeping fit.
She worked as a teaching assistant at Rectory Primary School and had a daughter named Lydia.
The inquest heard she had problems singing and getting out of breath in 2016 and doctors thought she had asthma, so gave her an inhaler.
Mr Conboy said she was fine afterwards and carried on with her life.
But she saw a GP on March 9 last year after having a cough for six weeks and was given antibiotics and an inhaler.
She spoke to another GP on April 22 as she still had a cough, as well as a sore throat and swollen glands. She was diagnosed with viral pharyngitis and told it usually clears up by itself.
But the problem continued and the GP sent her to Wigan Infirmary for a chest X-ray on May 1.
Its findings were abnormal so more tests were quickly carried out and Mrs Comboy was diagnosed with lymphoma on May 20.
Plans were made for her to begin chemotherapy in June, but she went to A&E with breathing problems on May 31 and was admitted. Chemotherapy was given on June 2 and 4.
Dr Christopher Gregory, a consultant haematologist at Wigan Infirmary, told the inquest patients can respond within days to treatment and it was hoped the chemotherapy could put the lymphoma into remission or cure it.
He said: "She certainly was young, fit, healthy and someone that we would be giving chemotherapy with a curative aim."
But sadly her condition deteriorated and she died in hospital on June 7.
Dr Gregory said: "This lymphoma showed itself to be a very resistant tumour. I suspect even if things had been given earlier, it would have just kept on growing and ultimately caused the same outcome."
Mrs Conboy's symptoms were typical of lymphoma, but also linked to more common illnesses like chest infections, which GPs see more regularly, he said.
Honorary consultant histopathologist Dr Stephen Wells found her cause of death was primary mediastinal B-cell lymphoma. The large tumour was in her chest area and compressing a vein leading from the heart to other organs.
Recording a conclusion of natural causes, coroner Prof Dr Alan Walsh said: "She was fortunate to have a supportive and happy family and she will be truly missed.
"I can only say I am very sorry these diseases that develop and progress rapidly are sometimes difficult to understand and particularly with regard to expectation. The doctors expect and hope they will be able to cure somebody but for those patients who don't respond, that's not to be. I understand for you it's enormously difficult to understand and for that I am very sorry and you have my sincere condolences."
After the inquest, her daughter Lydia said she was greatly missed by all and "the most caring woman you could ever meet".
​Thanks for reading. If you value what we do and are able to support us, a digital subscription is just £1 for your first month. Try us today by clicking here