Heartbroken mum's tribute to Wigan man after drug death
Michael Christey, 38, died at Wigan Infirmary on October 10, after collapsing in Wigan town centre
Friday, 9th April 2021, 7:00 am
A heartbroken mother has paid tribute to "one of the nicest people around when not under the influence", during an inquest into her son's death.
Michael Christey, 38, died at Wigan Infirmary on October 10, three days after being admitted to the hospital following his collapse in Wigan town centre.
Coroner Stephen Teasdale concluded that Mr Christey's death was drug-related.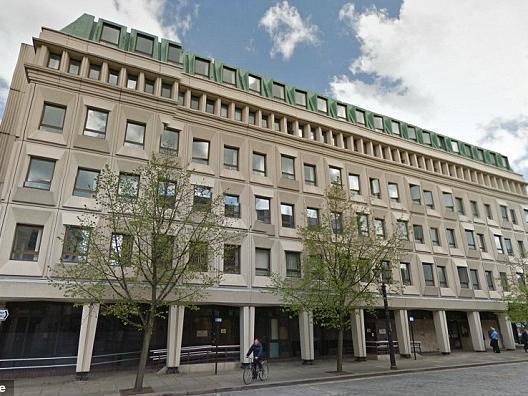 Bolton Coroner's Court
Speaking during the hearing at Bolton Coroner's Court, his mum Beverley Cooke said Mr Christey, of no fixed abode, had battled drug problems ever since his teenage years.
In a statement read out during the inquest, she said: "Michael began to go wrong when he was 14 or 15 because he met the wrong people.
"He started smoking cannabis and moved onto heroin.
"He had various jobs in agencies and warehouse jobs.
"There were two or three where he was long term.
"His last job in 2018 was for three years."
And Ms Cooke said that Mr Christey had periods when he would make progress and be drug free, but that he would relapse.
She said: "He was fine to be around but when he was on drugs it was completely different.
"Two to three times a week he would contact me asking for money for drugs and if not me, it would be my mum.
"He was in a poor state when I last saw him.
"Someone had contacted me to say he had gone to hospital after seeing something on Facebook on October 9. "
She added:"When Michael wasn't under the influence of drugs, he was one of the nicest people around."
The inquest also heard from Mr Christey's friend Lisa Unsworth, who he had been drinking with along with his partner Beverley Mayers, at an address in Lord Street, Leigh, on October 6, the night before he collapsed.
In a statement read out in court, Ms Unsworth said she had seen Mr Christey take heroin, while Ms Mayers had seen him take pregabalin tablets.
On October 7, the pair had caught the number nine bus into Wigan from Leigh with him, and Mr Christey was described as "being off his face on drugs."
When they arrived in Wigan, the pair lost Mr Christey who had been due to appear at Wigan Magistrates' that day but did not turn up.
Ms Mayers found him in an ambulance later on after he collapsed in Wigan town centre.
The hearing heard from police coroner's officer Stefan Wilson, who said Mr Christey had been spotted on CCTV "staggering" around Wigan with two other males.
Moments before his collapse, he was seen exiting Makinson Arcade shortly before 2.40pm where he "staggered" to a bench opposite Yorkshire Bank. It was then that he collapsed, with emergency services attending and attempting CPR before taking him to Wigan Infirmary.
He was admitted in a "non-responsive state "and went into ICU but never recovered, with his death confirmed on October 10.
The inquest also heard from Pathologist Dr Naveen Sharma, who carried out a post-mortem examination, who said there had been cocaine and Opioids in his system.
He said that a CT scan suggested he had a hypoxic brain injury. He added that Mr Christey's cause of death was a hypoxic brain injury and Bronchopneumonia and methadone toxicity.
Recording his conclusion, coroner Mr Teasdale said: "Mr Christey's death was drug-related."