Joy for Wigan family as twin brothers celebrate new arrivals together
The partners of Tommy and John Shaw gave birth at Wigan Infirmary within two hours of each other.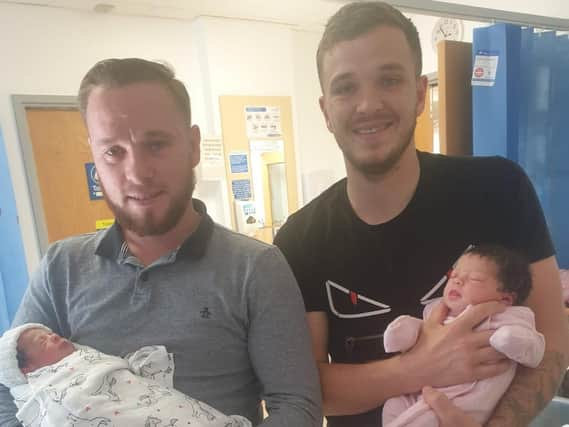 Leah Heaton and partner Tommy welcomed daughter Serenity-Mai into the world around an hour and 15 minutes before Sophie Shaw, who is married to John, gave birth to their daughter Elsie.
And remarkably Leah and Sophie ended up in rooms next to each other in the maternity unit and in adjacent beds when they had given birth.
The two women had joked throughout their pregnancies that they would end up in the maternity unit at the same time and that was exactly what happened.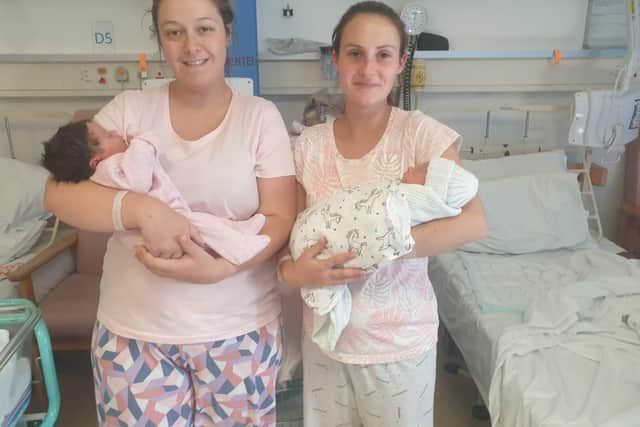 The coincidence astonished the hospital staff but also put smiles on faces as the family welcomed its two latest members.
Leah, 23, said: "I had been in and out of hospital since the Thursday and early on Saturday morning they kept me in.
"I got put into my own room and Tommy asked the midwife if John and Sophie Shaw were there. She checked and said they were next door.
"I just laughed when I realised. Then when I got onto the ward she was in the bed at the side of mine with Elsie.
"It was quite surreal. Nobody could quite believe it.
"It was nice having Sophie there to talk to until she could go home and I think it was a good experience for Tommy and John to go through it together."
Sophie, 24, said: "It was a shock. My husband walked out of the room and someone had asked if there was a John there. Tommy was standing outside the next door and they just looked at each other.
"All the way through us both being pregnant we were joking about being in there at the same time. Even on the Thursday before I was being induced on the Friday I said to Leah that she should go for a jog so she could come in with me. All the hospital staff couldn't believe it and I still can't get over it."
Sophie said that given how close the family is Serenity-Mai and Elsie will grow up "more like sisters".
Both families are now back at home and doing well.