New website designed to support Wigan businesses during coronavirus lockdown launched
A new website designed to support Wigan businesses during the coronavirus lockdown has been launched.
Published 2nd May 2020, 16:54 BST

- 2 min read
Updated 2nd May 2020, 17:22 BST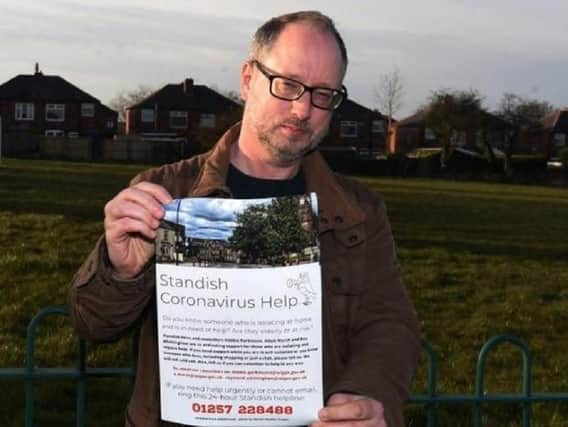 The project has seen them team up to create the free website for businesses and residents of Standish which will give everyone information on how to use them during these unprecedented times.
To date, more than 40 businesses have added information to it on home deliveries, new opening times, and whether their services are operating from home.
The website also includes information on whether services are operating to new rules or to give details of how to buy gift vouchers from a closed business.
Also, part of the site is a call to support the biggest charity based in the village, My Life.
So people have been asked to donate the money they are saving from their normal commute to work to the organisation, based at Thompson House Equestrian Centre, on Pepper Lane, via a link to their fund-raising web page.
Nettl owner, Standish businessman Paul Frazer, also the owner of Heron Marketing Services, has designed the user-friendly site, which is totally free of charge for residents and businesses.
Standish Voice vice chair Paul Ogden said: "We knew there were a number of businesses across Standish doing new things to offer their services to people who live in the village so the website will bring all those together in place people can go to for information.
"We want Standish people to take a look at the website first before buying things to see if they can be bought locally and so support our hard-hit village businesses.
He added: "Nettl will also be sending out a weekly newsletter to anyone who signs up to give details of new business joining and we hope to build up a useful, no-cost resource for businesses and residents which can help everyone at this difficult time."
Visit the wesbite www.supportstandish.co.uk for more information.