Popular Wigan pet shop closes its doors because of soaring costs
Soaring electricity bills were blamed for the closure of a popular Wigan pet shop after 15 years in business.
Published 28th Jan 2023, 12:30 BST

- 2 min read
Petzone in Jaxon's Court has been operated by the Fish family since opening in 2008, with John, his brother Paul, and mum Karen currently running it.
But the price of energy to keep the tanks holding live animals running, plus John's deteriorating health, has led to the family taking the difficult decision to close the shop and move the whole business online.
John, who has worked at the shop ever since leaving school at the age of 16, said: "It's emotional shutting the shop and it's not been an easy decision, but it's one that had to be made. Many of our customers have said they're sorry to see us go.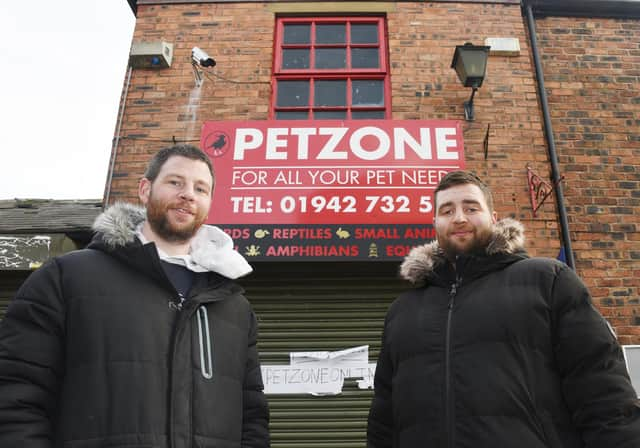 "We did all the exotic birds, the small animals, and the reptiles, but providing the right sort of environment for them to live and thrive doesn't come cheap - we can't just turn off the electricity to save a bit of money or they'd die.
"The electric has quadrupled over the last nine months. It's just ridiculous and I think we're going to see a lot of small businesses like ours going under."
John's brother Paul added: "It's an issue of animal welfare and a lot of animals depend on the heating, it has to be running 24 hours a day.
"There isn't much help when it comes to protecting businesses like ours."
The premises have now been vacated after they were sold to an as yet un-named business, who will still run it as a pet shop but without the live animals.
The Petzone online store is already up and running, offering feeds, treats, medications, housing right through to new additions to the family. It can be found at www.petzoneonline.co.uk