Spandau Ballet's Steve Norman talks feeling invincible, taking the world by storm, and the 40th anniversary of their first album
Such is the life in his voice - all vim and vigour delivered in with that singsong lilt of East London twang - that it's hard to believe Steve Norman, the peroxide-haired saxophonist of Spandau Ballet fame, spent most of last Christmas feeling ill.
Published 27th Jan 2023, 15:15 BST

- 5 min read
Updated 27th Jan 2023, 15:16 BST
Watch more of our videos on Shots!
and live on Freeview channel 276
Visit Shots! now
Sickness, mild recovery, two days of celebrations, and then… "I was like, 'oh my goodness, is that it?'," he says, speaking in early January. "To be fair, it's that horrible time when everyone's gone down with something and we've been isolated from the normal bugs and viruses, for too long you know?" he continues amidst my murmured consolations. "So they've come and bit us back!"
40th birthday celebrations for Journeys to Glory
Steve Norman is a superstar. For just over a decade, Spandau Ballet were on top of the world, emerging from the sizzling Blitz Club scene in the late '70s to sell over 25 million records, record 23 hit singles, win a litany of awards, and change countless lives. Now, 40 years on from the band's debut album Journeys to Glory, Steve is coming to Lancashire.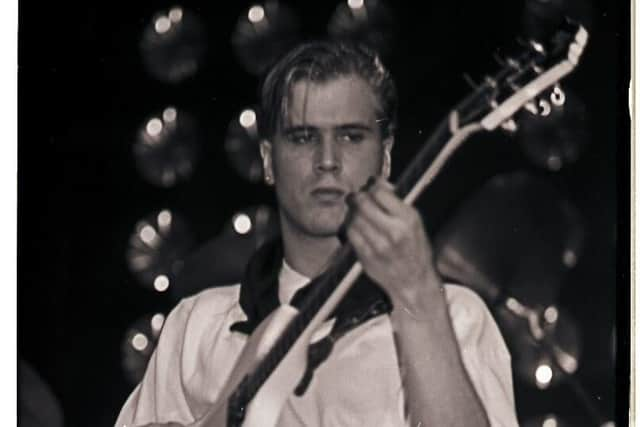 Accompanied by his band, The Sleevz, Steve is gearing up to play Lytham St. Annes' Lowther Pavilion on February 4th, a gig which is as much a love letter to concepts which still inspire him to this day - nostalgia, potential, and reminiscences - as it is an homage to and celebration of Spandau. Suffice to say he's excited.
"The reason I wanted to do this is because I thought it was a shame that other bands, our peers at the time, are out there celebrating 40 years together and stuff like that while we're not together anymore," Steve says. "We were a huge band but, because of our internal squabbles and immaturity - I'll leave it at that - we're no longer a working unit.
"I find it really tragic that stupid things stop us from really appreciating in later life what we did and being proud," he adds. "I find it really sad, so I didn't want the occasion to go by without acknowledging how groundbreaking that first album was. Spandau will always have a special place in my heart, so I couldn't let it slip by.
"Personally, the saddest thing is that we were a family," he says, an endearing wistfulness in his voice. "Besides not being able to enjoy life together musically, that's what I miss. But I don't want to focus on Spandau anymore - I know it seems like I am, but I just want to mark certain Spandau milestones."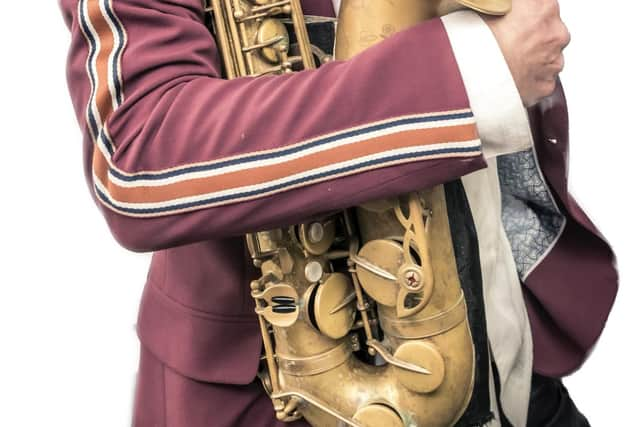 The birth of the groundbreakers
Without a DeLorean going at 88mph, it's hard to quite do justice to how groundbreaking a concept Spandau Ballet were during the '80s, which is all the more impressive given that four of the five members met, entirely coincidentally, at school.
"I pulled Gary [Kemp] out of his hippie band, I bumped into John [Keeble] in the music room at lunchtime because we both loved the drums, and Tony [Hadley] came up to me in the school common room and said 'I hear you're looking for a lead singer for your band, I'll do it' but I'd never met the guy before!" says Steve.
"He was so tall and was wearing this leather jacket so I just thought 'you've got some front' and invited him down to rehearse with us," he adds. "That was it, four of the five members - Martin came along a couple of years later - all there in 1976. Little did we know that we'd not only reach the Holy Grail of signing a record deal but that we'd inspire a generation."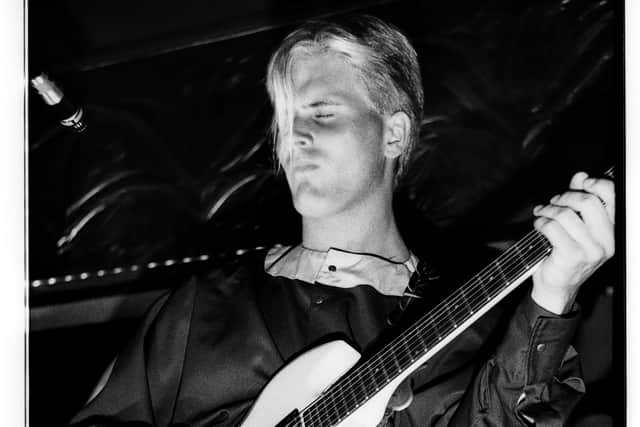 Early invincibility, making people take notice, and filling arenas
What was it like in those early days, all fizzing potential and exhilaration. "We felt invincible," Steve says, simply. "We knew we were the exciting new thing and we loved being a mini tsunami in that way; people were like 'here they come' and there was a certain arrogance of youth attached to that. It was the most exciting and electric 'all-in-front-of-us' feeling.
"We didn't know where we were going, but we knew it would be great," he adds. "Friends were putting on these club nights, so our tracks became more dance-based: less of that R&B-sounding bum-ka, bum-bum-ka kind of groove to a bang-bang-bang dance sound. We're known for the big ballads, but Journeys To Glory is really a dance album.
"We went from culty clubs and raves to theatres and then, when True went number one, we started booking arenas," Steve continues. "And the music changes as you fill out those spaces: we left the dance side when it became all about anthemic songs full of big tunes which sound great in stadiums.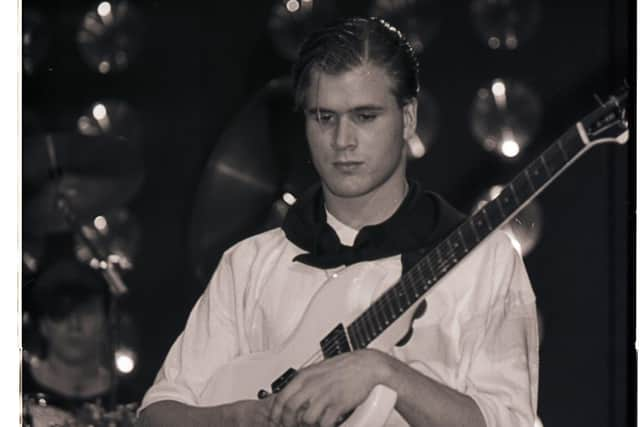 "A new youth movement erupted out of clubland and rippled out across the globe and, with Journeys To Glory, we were right there at the front of a creative, vibrant, and powerful scene. Spandau had all the established bands looking over their shoulders wondering what the hell was coming through and if they should be moving out of the way.
"Right there was when our hopes and visions of the future finally materialised; back when the saxophone, my future signature instrument, was just a twinkle in my quiff-covered eye," he adds. "That was the most exciting period, when it was all fresh and when whatever lay ahead was unknown. We just knew it was going to be fantastic.
"Sure, it was wrought with a few stumbling blocks, but which of life's journeys isn't?"
Steve Norman and the Sleevz's upcoming gig at Lowther Pavilion is all about celebration. In tribute to the album, the band will play the entire Journeys to Glory setlist including hits such as To Cut A Long Story Short, Musclebound, and The Freeze, whilst also touching on some timeless Spandau classics like True, Gold, and Only When You Leave. It's not to be missed.
"I'm loving doing what I'm doing with my band because I really like them all and it gives me that camaraderie which I missed from not having Spandau around me," says Steve of his new venture. "I've got my son Jaco [Norman] on bass, my partner Sabrina [Winter] on vocals with me, Luis Correia on guitar, and my old wingman [percussionist] Joe Beckett, too.
"Joe came on the last Spandau tour in 1989/90 after I discovered him in a club applying with DJs whilst working in the Post Office or something," he adds, laughing. "I jumped on stage and had a battle of the bongos with him and said 'ere, how do you fancy coming on a world tour with Spandau Ballet?' and he just went 'apapapardon?!'
"The Sleevz tread a fine line between our interpretation of the songs whilst keeping true to the integrity of the original versions. It's also allowed me to go back to the guitar - on the original album, I played guitar and had it up high because everyone else had it down by their knees to be rock and roll and I wanted to go against the grain! - and sing, too.
"I try to channel a bit of Tony, but I don't want to copy Tony Hadley because no one can copy Tony Hadley and I refuse to be a tribute band of myself," Steve says. "Once you relax into it and find your voice with my own gritty bluesy style, it's so fulfilling. And being on stage feels so fresh and enjoyable after lockdown - performing is what we do. It's addictive.
"I can't wait to be back in Lytham, it's like a second home to me. I used to meet my dear pal Bobby Ball up there and the last message I had from him via a mutual friend was 'tell Steve to give us a bell when he gets up here and I'll meet him in the Taps'. Then he passed away, so he still owes me that pint!"