Sporting legends support Wigan mental health charity at football event
Awareness and funds were both raised as a Wigan mental health charity took part in a celebrity-packed football event.
Published 24th May 2023, 15:45 BST

- 2 min read
Place2Place, run by Peter Hill from Beech Hill, is gaining a fine reputation for boosting men's mental wellbeing through Britain's national sport.
And it certainly didn't do members any harm to chalk up victories at its latest stadium day, this time held at Macclesfield Town FC.
Teams were welcomed by the Silkmen's part-owner Robbie Savage (no stranger to Wigan) while the Place2Place team was managed by Everton goalkeeping legend Neville Southall. But it was rugby league ace Danny Sculthorpe who put on the gloves in one of the matches.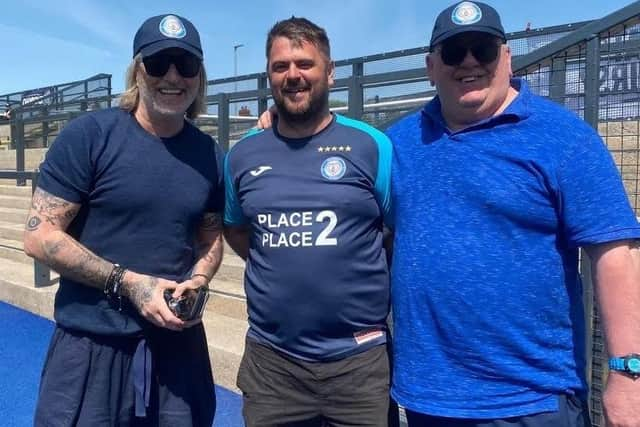 Three 90-minute games were played during the day, the first featuring Place2Place regulars, the second involving largely former members and the third a combination of P2P players and representatives of Wigan's Armed Forces Hub.
The first Place 2 Place team beat Andertons Sports bar (who have also recently formed a team and are responsible for the Old Pear Tree in Wigan, then the second team also took the scalps of Everton fan group Talking Toffees.
Defence was left wanting in the final fixture as the Hospice of the Good Shepherd ran out winners with a 16-11 scoreline!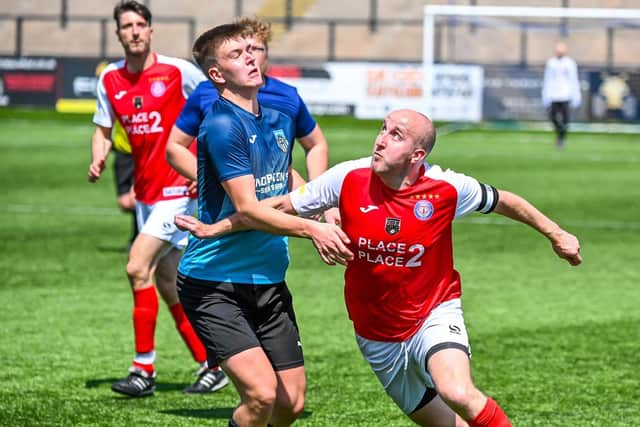 Another famous face also found time to pop in: Mike Palmer of the Three Dads Walking campaign who had just completed the Great Manchester Run.
In the process £1,200 was raised for the suicide prevention charity Papyrus and Danny Sculthorpe's mental health chairty State of Mind.
Peter said: "It was a great day. We like to have these stadium days at the end of the season because Place2Place don't play in a league.
"We hire a stadium and give the lads their David Beckham moments, coming out onto the pitch with mascots, lining up and then being presented with a trophy at the end.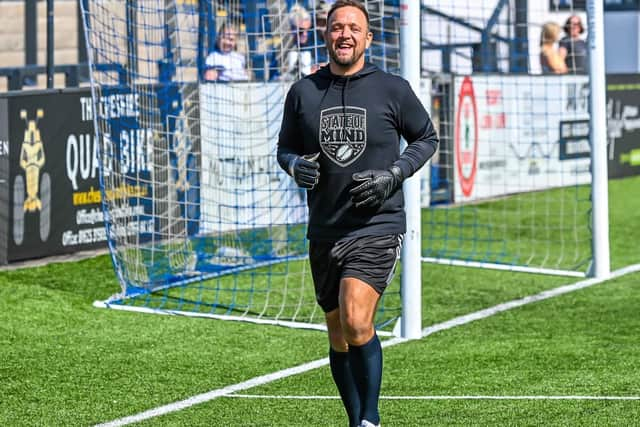 "Neville Southall was a brilliant manager who spent far more time talking to the lads at half time about mental health than tactics. He said that Spider-Man wasn't a superhero, they were and they had super-powers. He was very motivational."
The first stadium day was held at the DW Stadium in 1999 and, after interruptions for Covid, they have also been hosted at Bolton and Bury.