Super-fit Wigan mum empowers women with professional photo shoot
A Wigan mum, who owns a fitness and lingerie brand, hosted a professional photo shoot designed to help empower women.
Published 22nd Mar 2023, 04:55 BST

- 2 min read
Yvette Geary launched YGBranduk last August with the aim of boosting confidence, and comfort.
She put out a social media appeal earlier this year inviting women to apply to appear in her first brand shoot.
Yvette had more than 80 applicants, which she whittled down to four women.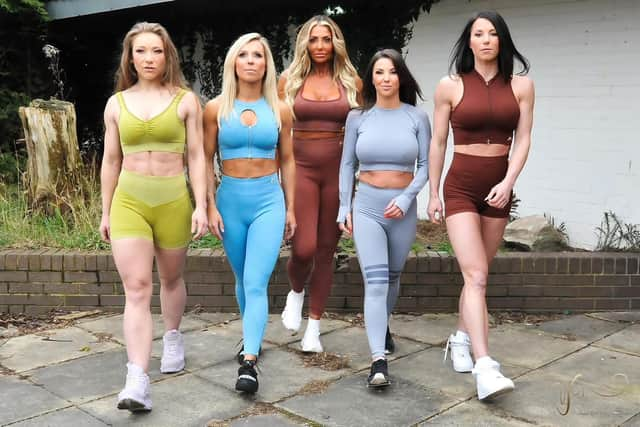 Yvette said: "Because its quite new, I put out an advert a few months back to ask anyone of any size or shape to apply to come and do a brand model shoot.
"I wanted to include as many women as possible.
"I had over 80 applications and then I had to sit down and choose just the four because all that I could cater for.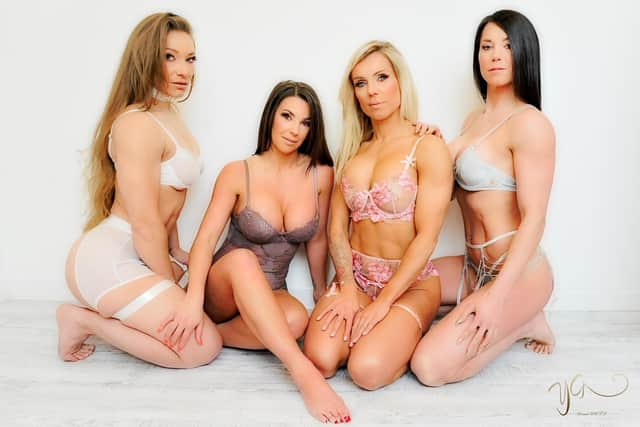 "The four women that I chose were different in personalities and backgrounds and slightly different looks but they still worked really well together.
"The biggest thing for me was seeing these women have this confidence and see them meet other like-minded women and generated new friendships.
"It was a massive women involvement project.
"There was so much planning that went to it.
"There is a lot more to it, its not just about my brand and selling products.
"Its about people coming to see the products and networking."
Kat Solway, Becky West, Emma Jones and Emma Carter were invited to a yoga studio in Standish for the shoot with the photos taken by Lisa Gregory West are initially being used on Yvette's website.
Yvette Geary was working as a personal trainer and doing fitness modelling, before deciding to start up her own brand with various pieces, which are designed suitable for women of all shapes and sizes with the aim of boosting confidence, and comfort.
She has also trained as a make-up artist and also did the model's make-up too, which enhanced their appearance further.
Yvette hopes her business will be able to grow, enabling her to do a lot more of these shoots in the future.
She said: "I covered the cost of everything and did all the girls make-up free of charge.
"I did everything properly.
"We had an amazing day, it started around 9.30am and wrapped up about 4pm, we could've gone on longer, but poor Lisa was knackered, she was amazing.
"It was so nice that they were willing to travel to Wigan.
"I made it clear before they came they had to be comfortable in front f the camera and they were amazing.
"They all looked gorgeous.
"The girls gave some really positive feedback on the quality of the garments and they also bought quite a lot of stuff too, which I gave them discount for.
"At the moment, I'm not in the position to give things out for free but I hope in the future I'll be able to gift the models some of my pieces.
"I do plan on doing more of these, I want to involve as many people as possible."