Wigan arts hub calls for volunteers to address loneliness in the borough
Volunteers are needed to grow Wigan's Community Response Service, which aims to reach and connect with residents who feel lonely or isolated.
Published 22nd Jan 2023, 04:55 BST

- 2 min read
Led by the needs of the community, arts hub The Old Courts are appealing for people who can spare just 30 minutes of their time in the shape of calls and face-to-face support.
Born out of the Covid-19 pandemic, staff gathered and volunteered to assist in a rapidly growing need to connect people. Isolation and loneliness can cause people to feel empty, alone and unwanted.
Many have been affected by this long before Covid-19 and continue to do so, this service provides short-term support for low risk referrals.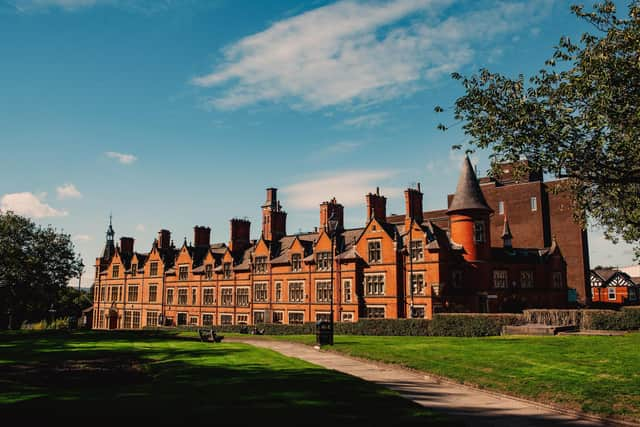 The CRS helps bridge a gap while waiting for a longer-term service to begin, supports a temporary need alongside another service, supports a service user to learn a specific new skill or overcome barriers which may be preventing progress.
As the borough emerged from the pandemic, a spokesperson said it became obvious the service was very much needed for many residents of Wigan who were still feeling the affects of loneliness.
After a review in March 2022, The Old Courts began to rebuild the service they already offer, creating a more permanent and sustainable system, starting with volunteer recruitment.
Current service-users find methods of support invaluable, they provide comfort, reduce isolation and loneliness as well as providing a positive experience that they can look forward to.
Various success stories have highlighted that the support provided isn't only about carrying tasks, but also emotional support that can be gained from conversation, helping to grow confidence.
Step by step, volunteers can help to break down barriers, that have previously prevented progression and achievement, and boost self-confidence and self-esteem
Community response officer Emma Spicer said: "Volunteers are essential to our service, and we endeavour to make sure volunteers feel supported throughout the process. Guidance will be provided with various training sessions, dependant on the type of role, that will equip volunteers with the skills necessary to carry out duties to the best of their ability."