Wigan author launches new series of crime novels
The new books bring a local writer closer to home than the series which has made his name.
Friday, 16th April 2021, 7:00 am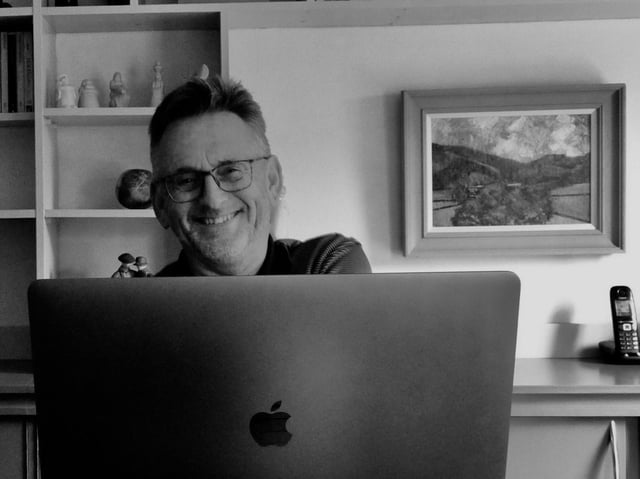 Crime author Malcolm Hollingdrake. Photo by Gary Barton
Malcolm Hollingdrake, from Orrell, has spoken about the first two instalments of his new collection of page-turners set on Merseyside, Catch As Catch Can and Syn.
Published by Hobeck Books, the new series sees female detectives DI April Decent and DS Skeeter Warlock tackle brutal and complex cases.
Syn, meanwhile, is a shocking revenge thriller in which a killer, who speaks to the reader, commits a series of murders with DI Decent and DS Warlock on his trail.
Although the new books are primarily set around Southport and the Sefton coast, Malcolm, who has become well-known among crime fans for his series of novels set in Harrogate, says there are plenty of references to Wigan in them as well.
He said: "I started writing the Merseyside series as a challenge really, to see if I could do it. I had written nine books in the Harrogate series and wanted to put something to a publisher. I'm delighted to have been successful with Hobeck.
"The Sefton coast is an area I absolutely love visiting and it has been a pleasure to write about it. It's also not as far to travel for research.
"Writing the female voice has been quite a challenge, but DS Warlock has been great fun to write.
"She learned wrestling in a Wigan gym and says it how it is. She's quite distinctive.
"Catch As Catch Can is about drug gangs and moped stealing.
"A girl who rides a bike to peddle drugs manages to get away and comes to Wigan, to somewhere she can get support.
"There's a major twist in the tale too.
"Syn is a simple revenge tale. A young man is embarrassed by a gang so he decides to kill each one in an unusual way."
The books take readers on a journey across Merseyside and Sefton, with Ainsdale beach, Crosby, Toxteth Cemetery and Southport among the locations.
Wigan also features on the front cover of Syn, as the image is of a scarecrow at a farm in Up Holland.
Having secured a large fanbase for his books set in Yorkshire, Malcolm is now waiting to see what his readers make of stories based on the other side of the Pennines.
He said: "I'm planning to write a third Merseyside book if readers like them. On release day you're just waiting with your head above the parapet, you never know what you will get.
"Releasing books on your own is exceptionally nerve-racking but this time I've had some good feedback so the butterflies aren't as fluttery."
Having self-published and worked with literary companies during his time as a writer, Malcolm was full of praise for Hobeck and the way they have handled the launch of the Merseyside series.
Catch As Catch Can is out on April 20 while Syn is released on May 18. To find out more, visit www.hobeck.net or www.malcolmhollingdrakeauthor.co.uk
If you value what we do and are able to support us, a digital subscription is just £1 for your first month. Try us today by clicking here and viewing our offers.