Wigan-based Turkish businessman voices fears for loved ones in his quake-hit homeland and appeals for aid
A Turkish businessman based in Wigan has spoken of his fears for family members back in his homeland who have been forced to live on the streets by the earthquakes.
Published 9th Feb 2023, 04:55 BST

- 3 min read
Updated 9th Feb 2023, 08:12 BST
Around 16,000 people are known to have been killed and untold thousands more are still feared buried under the rubble after two massive quakes hit southern Turkey and northern Syria when people slept on Monday.
There has been a huge international rescue and salvage response but there are many British-based Turks and Syrians who have lost contact with loved ones at home and others who know they are suffering.
One of the latter is Omer Nalbant, who runs Toronto Pizza with his brother in Ince, whose family live 100 miles from the epicentre of the quakes but have still been left homeless by them because of structural damage.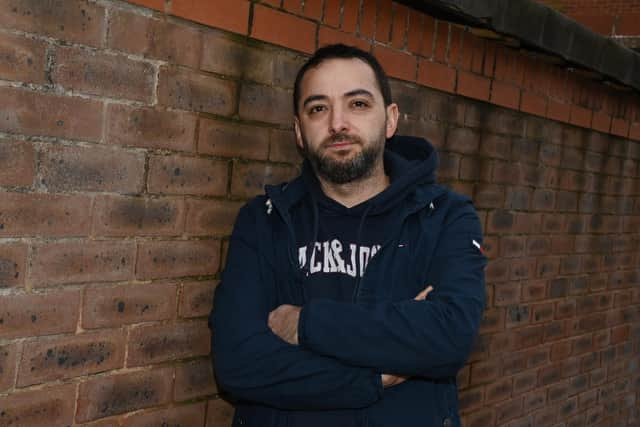 He said: "It's a nightmare. Mentally, it's the worst.
"Every time I check my phone, I can feel the tears. While I am working, my mind is over there with the kids and families.
"I can't get sleep, honestly. My wife says: 'why don't you sleep?' but I just can't. Since Monday morning, it has been terrible. I heard the news at 4am. My brother rang me a few times. When I woke up, I rang him straight away to see what is happening."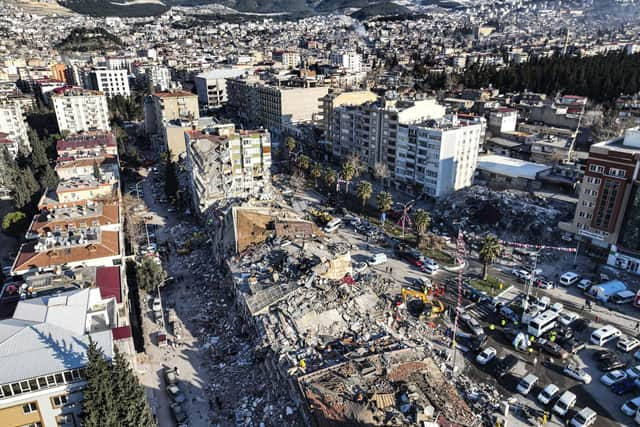 The news wasn't good. Omer's parents and brother live in Aksaray which, while not at the epicentre of the destruction, has still seen an impact meaning their homes are unsafe.
His brother, Yusuf, runs an electricals shop in the city and this, too, is damaged. He also has a friend living in Kahramanaras, one of the worst-affected cities.
They're living out on the streets after the earthquakes caused their homes to become structurally compromised, threatened by collapse.
Omer is appealing for locals to donate aid. He will take donations from customers and deliver them to the Greater Manchester depots if they can't do it themselves.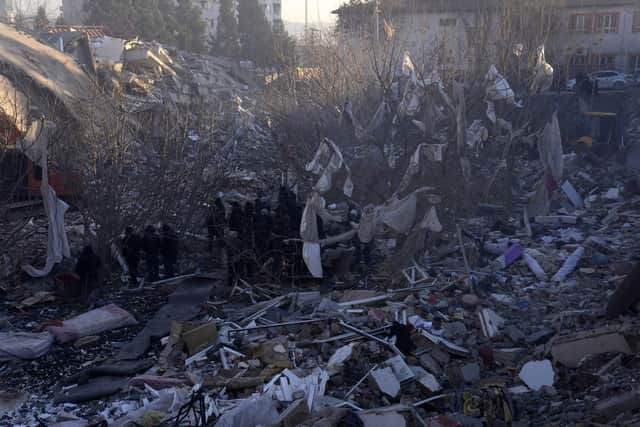 It's a race against time as the North West Turkish Community Association, which will be sending the goods to Turkey, have a deadline of 4pm on Friday for the first burst of aid – although more waves will follow.
Omer said: "For the last few days they've been sleeping in the car, looking for accommodation. They feel really down. It's a hard time mentally and physically as it's freezing there. The schools are closed and my brother's kids are with him trying to find water and food. He has three kids, one of them a baby.
"It's hard to get out of the city as lots of people want fuel and there are shortages.
"The council is trying to find accommodation for them. Sometimes they try to get in their house to take blankets and clothes, and at other times they are helping other people.
That ethic of assisting others in times of need is reflected in Omer, who is offering to collect donations from the local community and transport them to the relevant Manchester sites as part of the city's Turkey Earthquake Relief Campaign, which is supported by multiple bodies.
Senol and Senol Ltd/GOSS Outdoor, based near Old Trafford, is one of the places taking contributions, with Merve Erol the person to contact on +44 7543 690257.
Gemak UK, situated in Middleton, is also collecting supplies, and readers can reach Erdal Akcora on +44 7399 460813 if readers wish to give anything to them.
Among other things, charity organisers are looking for winter clothing, canned food, sleeping bags, tents, and hygiene products and will send the goods to 10 cities.
Omer said: "We need to get as much support as possible. If we can help, that's great."