Wigan-born artist pays tribute to the man who set her on the road to becoming Demis Roussos's backing singer
A talented Wigan-born artist - who rose to become backing singer for superstar Demis Roussos - paid tribute to the legendary entertainer and former Warriors vice chairman John Martin.
Published 28th Apr 2023, 15:45 BST

- 3 min read
John, the ex-manager and licensee at the old Riverside Cabaret Club at Central Park, was still working the local club circuit right up until his death this week at the age of 77.
In addition to his singing, he was closely involved in rugby league and regularly attended games at the DW Stadium.
One of his former proteges, Chrissy Caine, got her big break into the showbiz world thanks to John.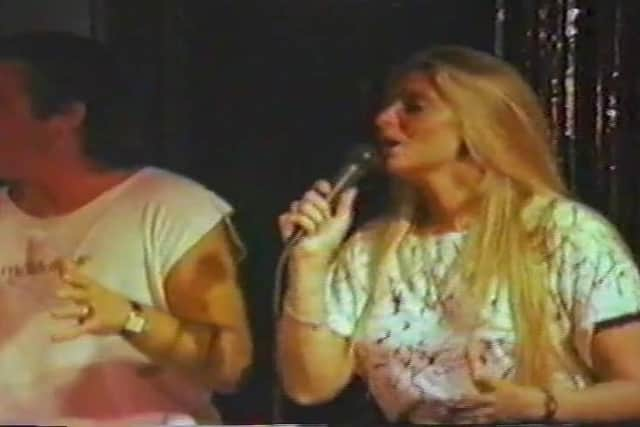 Speaking from her home in Italy, where she now lives with her husband, Chrissy, 64, said: "I am at a loss as to how I can pay tribute to a man whose influence and guidance absolutely changed my life.
"In 1976 at just 17 years old, I responded to an advert in the Evening Post and Chronicle, looking for a waitress for a new club in Wigan, that club was the Riverside.
"I met John at that interview, and started to work there on the very first day the Rugby club opened under its new name.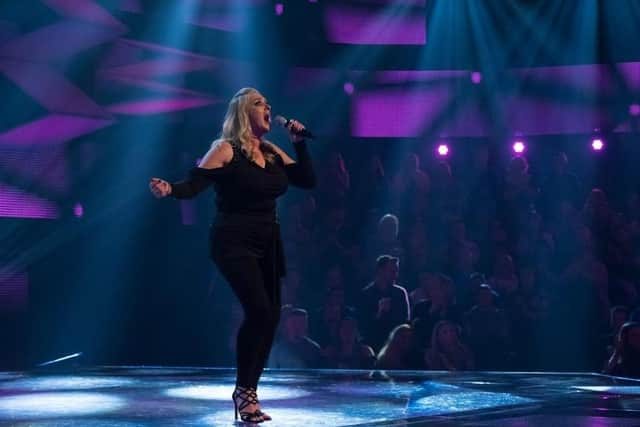 "I was in awe of John from the start. He was coming to Wigan from another club in Manchester and he was full of ideas as to how to make the Riverside the enormous success it became.
"His voice and stage persona was incredible, and within weeks the club was a roaring success.
"In those early days, we would often go out to do charity events where he would sing and offer help to local charities."
Chrissy went on to describe her stage debut which set her on the path to becoming a professional singer.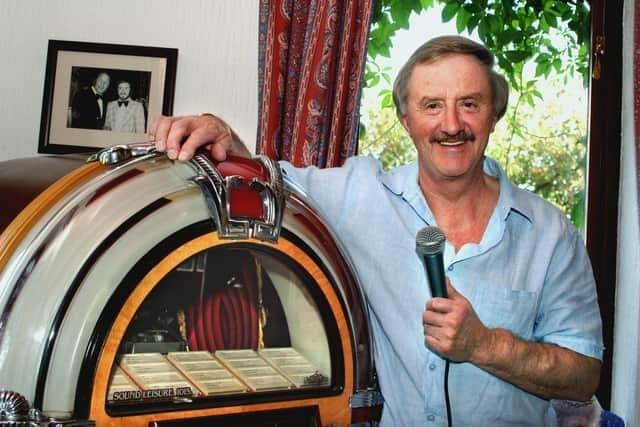 She said: "One Saturday night with a club full of people expecting a female singer to entertain them, John popped in the kitchen where I was working and said, 'take your apron off, go and chat to the musicians you're on stage in 15 minutes' .
"There was no messing about with John, no time for stage fright, just his 'You can do it' attitude.
"He gave me my first break on stage, and became my manager for the next few years. He was such a massive influence and helped me so much in my career."
But even Chrissy couldn't have expected where her career would eventually take her.
She said: "A few years later, he set up auditions with a South African agent which took place at the club. I and several other Wigan acts have John to thank for the opportunity we got, to visit and work in South Africa.
"I left the club in 1985, by which time I was a backing singer for Greek singing star Demis Roussos. I stayed in South Africa for 18 years where I was signed to EMI records.
"None of these amazing opportunities would have come my way if it hadn't been for John's encouragement and support.
"We remained firm friends and we spoke quite recently.
"I am deeply saddened to hear that we have lost such a great man with a huge talent. If it wasn't for him, I wouldn't have had the long successful career I've had. Rest in peace John (Mel), you changed my life and I thank you from the bottom of my heart."
Although Mr Martin - real name Melvyn Leatherbarrow - had been gravely ill, a quadruple heart-bypass operation and a kidney transplant gave him a new lease of life.
Thereafter he was a great advocate for the organ donor register.
In the entertainment and hospitality industry for much of his life, another of his business interests was Goose Green Sports and Social Club.
Mr Martin, who latterly lived in Glossop, died at home and leaves a partner, Joan Burns.