Wigan boy, 14, suffered 'unsurvivable' head injuries in horror smash, inquest hears
A Wigan mum paid an emotional tribute to her 14-year-old son on the opening day of an inquest into his death in a horrific road crash in a stolen car.
Published 7th Feb 2023, 04:55 BST

- 2 min read
Leo Gradwell, 14, died from his injuries following a collision on Ashton Road in Golborne on October 11, 2019.
A jury of seven men and four women was sworn in on the opening day of the inquest at Bolton Town Hall, which is scheduled to last for up to two weeks.
The inquest was attended by Leo's mum Kirsty Gradwell, his sister Alisha Robinson and a family friend.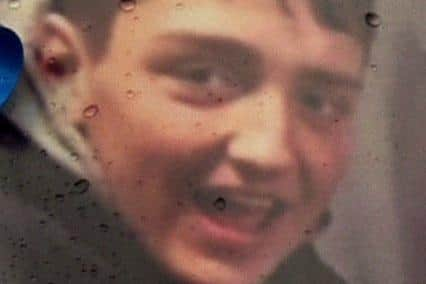 In his opening remarks to the jury, coroner Timothy Brennand outlined the events leading up to the death of the Platt Bridge teenager.
He said the day before – October 10 – a Fiat 500 car had been stolen by two males, one of whom was carrying an axe, and driven in the direction of Platt Bridge.
The offenders, who demanded the keys to the car from the woman driver, were described as young, slim, and wearing hoods and masks.
The next day, a witness reported a car of the same description, with no licence plates, performing a handbrake turn in the Leigh area.
Later, the same car was seen being driven at speed along Belmont Avenue towards Platt Bridge. It was described as "baby blue" in colour, with two youths inside, aged around 14 to 15, who were taking turns at driving.
A police patrol car was alerted and began a pursuit of the Fiat 500 shortly afterwards.
On Ashton Road, the Fiat hit two cars – a Kia Sportage and a Renault Clio.
CCTV footage was shown to the jury of the police pursuit, taken from numerous angles by cameras along the route. Footage from the pursuit vehicle showed the Fiat rolling onto its side before coming to rest.
Leo was taken to Wigan Infirmary and then Manchester Royal Infirmary, where he was pronounced dead.
A pen portrait of Leo by his mum was read out by the coroner. She said: "Leo was the second eldest of my four children. He was very caring and giving, playful and loving, and made everyone laugh. He could be naughty but didn't mean any harm."
She added that Leo had behavioural issues which led to him being excluded from high school and the family moving house. However, he loved motorbikes and had been the highest-ranking student on a bike mechanics' course.
Ms Gradwell added that when she first learned of the accident involving her son, "I knew that it was bad. I felt it in my gut."
She said his death had "left a big hole in everyone's lives", she struggled to sleep and suffered flashbacks of the incident.
Home Office pathologist Prof Philip Lumb said Leo suffered an immediate, catastrophic head injury as a result of the collision.
Prof Lumb said that without medical intervention, Leo would have died at the scene, but that his injuries were so significant they were "unsurvivable".