Wigan charity The Brick secures Government cash to open new emergency accommodation for rough sleepers
A Wigan charity helping people deal with poverty and homelessness will receive £200,000 from the Government to open new emergency accommodation for rough sleepers.
Published 2nd Feb 2023, 04:55 BST

- 2 min read
The Brick will use the cash from the Department of Levelling Up, Housing and Communities' Transformation Fund to provide respite and intensive trauma-informed support to help people leave homelessness behind.
It plans to open new emergency accommodation for five adults, where people will be offered a newly refurbished private room and person-led support, in a move away from the traditional communal shelter model.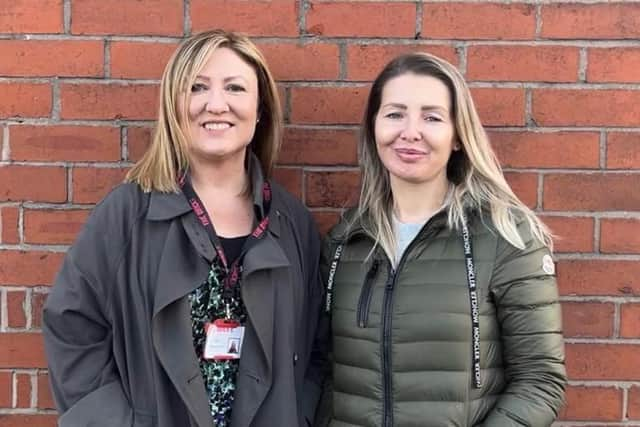 The residents will also be able to access the intensive support available at The Brickworks – The Brick's training and skills centre – to help them change their lives.
It comes as homelessness is on the rise in Wigan and Leigh, with the average number of people at risk of rough sleeping each month increasing 10-fold over the past year.
There are fears the decade-long housing crisis, paired with the unfolding cost-of-living crisis, will add to these figures over the next year.
Keely Dalfen, chief executive officer at The Brick, said: "We are delighted to have been awarded this funding to provide much-needed emergency accommodation and 24/7 wrap-around support in Wigan.
"As a charity we are focused not just on the bricks and mortar, but in providing an immediate response, restoration of hope and dignity, and reformation of a broken system that is pushing people into poverty. Whilst many other services focus on relief of crisis and poverty, we are actively moving towards prevention rather than crisis intervention.
"In addition to the emergency accommodation we are providing for rough sleepers, the people we work with will be offered quality advice, advocacy and life skills mentoring to prevent the revolving door of homelessness. There will also be opportunities to develop confidence, self-esteem and an offer of training, with the ultimate goal, a move into volunteering or employment."
The funding will also allow the charity to recruit more staff to provide safe, wrap-around care and support in the new hub.