Wigan homes set to become more energy efficient thanks to £4.3m project
More than £4m will be spent on homes in Wigan to make them more energy efficient.
Published 28th Mar 2023, 15:45 BST

- 2 min read
Greater Manchester Combined Authority has secured £37m from the Government's Social Housing Decarbonisation Fund for improvements to more than 5,000 houses in the city-region.
They will benefit from measures such as improved insulation, air source heat pumps, solar panels, draughtproofing, ventilation and heating controls.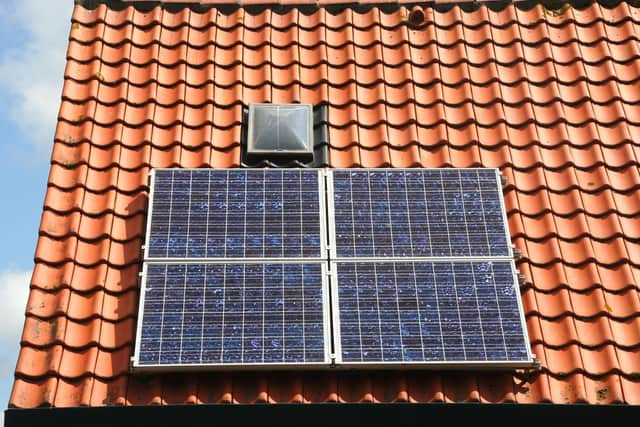 The authority led a consortium of 18 social housing providers to bid for the cash, with partner organisations committing £60m towards the project.
Nearly £2m of the grant will be used for improvements to properties in Wigan.
Coun Susan Gambles, cabinet portfolio holder for housing and welfare, said: "Wigan Council has been awarded nearly £2m from this fund, with the council adding another £2.3m, creating a pot of more than £4m to retrofit measures which will make our homes more energy efficient. This will not just help our planet, but will also help to bring down energy bills for local residents.
"In addition to this work to retrofit existing homes, we are working to build sustainable, high-quality council homes from the outset; delivering affordable home for local people and playing our part to address the climate crisis.
"We are delighted to have broken ground on our first 'Passivhaus' housing development in Wigan borough. Passivhaus homes are designed from the outset to be energy efficient, making the most of low-carbon technology and keeping the bills low for our tenants."
The Government funding – granted by the Department for Energy Security and Net Zero – is expected to produce annual energy savings of 26,895,921 kWh for the city-region and a average annual bill saving of £276.78 per home.
More than 3,500 jobs and 60 apprenticeships will be supported in Greater Manchester through the project.
Coun Martyn Cox, GMCA lead for the green city region and waste and recycling, said: "Prioritising improvements to our social homes will help ensure some of the families most in need in Greater Manchester will benefit from our push to make the city-region a greener and fairer place for all, whilst also supporting the growth of the vitally needed retrofit employment sector.
"These measures will not just benefit our environment – they will reduce the costs of heating and lighting homes something that, now more than ever, residents are desperately concerned about."