Wigan nurse who has dedicated six decades of her life to nursing celebrates 80th birthday
A Wigan school nurse whose career has spanned six decades says she has no plans to slow down – despite celebrating her 80th birthday.
Published 22nd Aug 2022, 15:45 BST

- 2 min read
Updated 23rd Aug 2022, 10:03 BST
Norma Newcombe started her career in August 1958 as a cadet at a hospital for babies in Liverpool, before working at a children's hospital after she qualified.
She took a break from nursing when she became pregnant in 1965 to care for her two children.
In 1973 Norma decided to return to work and was appointed as a school nurse based at Hindley Health Centre – where she still works full-time.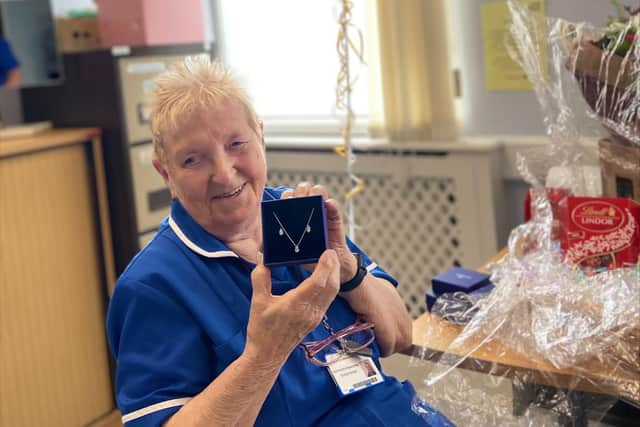 She believes the profession has changed a lot over the years.
During the pandemic, Norma was forced to work from home due to having a weakened immune system.
Norma, who lives in Ashton said: "I like people not machines, I can still write quicker than I can type.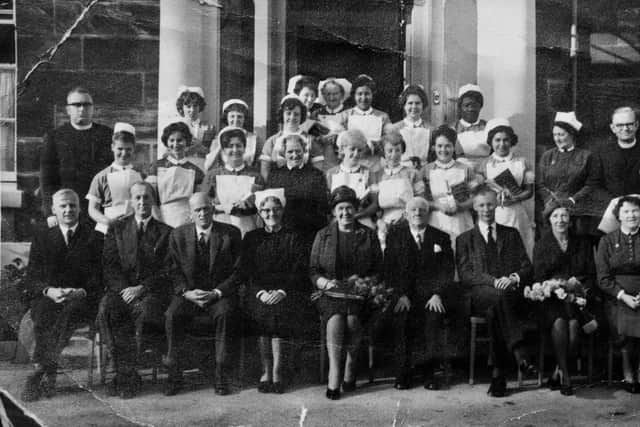 "Obviously things have to progress but there is not the same personal contact.
"When I first started school nursing, I could name you every child in my primary schools but I can't now.
"I've had various illnesses over the past 10 years including being diagnosed with leukemia.
"So when Covid hit I worked from home for a long time. I couldn't get out in the community and some of the work got took off me because I couldn't do it justice."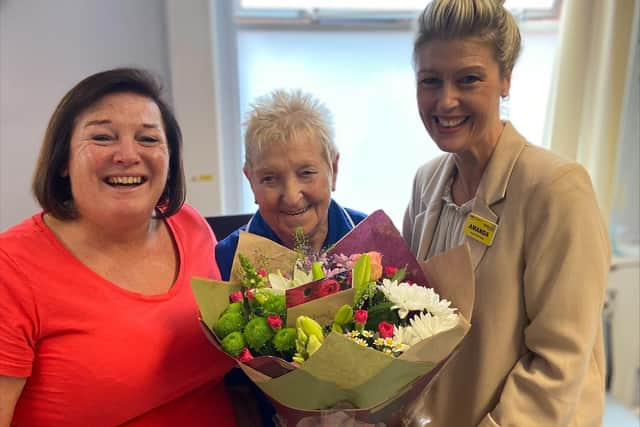 Norma does a lot of work with special schools and is appreciated across the school community.
For her 80th birthday, she enjoyed a surprise party thrown by her colleagues at Wrightington, Wigan and Leigh Teaching Hospitals NHS Foundation Trust.
Despite hitting the milestone, Norma has no plans to slow down.
She said: "A lot of these schools kept ringing me up while I was working from home as they would only deal with me.
"One of them invited me to a barbecue before school finished and then took me out for lunch the week before my birthday.
"At this moment in time, I'm having a few mobility issues so I want to get them sorted first.
"I do a lot of long-haul holidays as my sister lives in Australia and we usually meet up halfway, so I want to be able to enjoy it.
"I'll probably do school nursing until I die!"