Young Wigan woman shares story of turning life around at town centre supported housing
Anna Wilkinson, 17, moved into the Coops Foyer accommodation after her relationship with her family broke down. A
Wednesday, 7th April 2021, 4:56 pm
Updated
Wednesday, 7th April 2021, 4:58 pm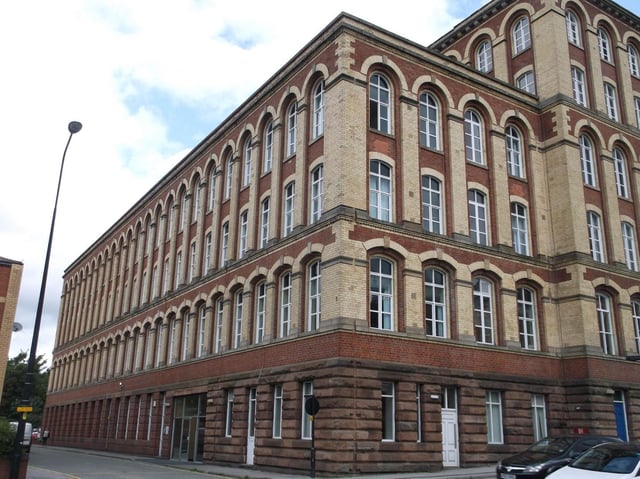 Coops Foyer
Anna was in her first year of college and in a relationship when she fell out with her relatives and ended up moving in with her boyfriend.
She is now living in one of the 24 flats which make up Coops Foyer and which are home to 16-to-25-year-olds who need somewhere else to live.
Inside one of the Coops Foyer flats
"I was going through a family breakdown and was estranged from my family and living with my boyfriend and his family.
"Everything was very uncertain and nobody was sure where I was going to end up. My mental health really declined.
"I didn't have any friends to speak to about my feelings or what was going on.
"I was always down and upset, however over the past year I have come to realise that I'm glad it happened sooner rather than later as it's given me the chance to start fresh at a young age and make a life for myself."
Your Housing Group chief executive Jacque Allen
Anna is now looking forward to the future and gives credit to the support she has received at Coops Foyer, which is one of four North West facilities run by Your Housing Group.
The initial interview for a place at the Foyer came from her social worker.
Anna had never heard of the accommodation before but was soon excited by the moving in process as she went shopping with her older brother for items like plates and a toaster.
The Covid-19 pandemic has brought challenges but there are quizzes and bingo sessions on Microsoft Teams as well as reassurances and check-ins from staff.
Anna has also taken up walking and has found she enjoys doing regular exercise and getting her steps in.
She said: "My experience at Coops has been nothing but positive. From moving in and meeting the staff for the first time as I only managed to meet some around Christmas due to the pandemic, to joining in with activities."
Anna says one of her biggest self-discoveries at Coops Foyer has been the realisation of how independent she is.
She said: "Whenever I am asked to do my start sheet (goal setting task), I always have everything completed and I think the biggest step for me was doing my own food shop for the first time."
Coops Foyer has provided Anna with calls three times a week, referrals to a local food bank and help preparing for an apprenticeship and interviews.
Anna is now looking at a career in childcare and also owning her own home and having a family, complete with a pet French bulldog, one day.
She said: "During my time at Coops Foyer I have been able to think about what I really want to do and learned that really, I can become anything I like.
"I had the chance to change colleges and courses and now I've moved on to an apprenticeship in childcare.
"This opportunity wouldn't have happened if it wasn't for my project officer at Coops Foyer pushing me to do what I want to do."
"I think the Foyer is an amazing place for young people from all backgrounds with all different stories.
"It has been so important for me I can't even put it into words. I don't know where I would be without Coops Foyer and I am so grateful to be there."
Staff at Your Housing Group have praised Anna for how far she has come and what she has achieved.
Project officer Stacey Keggin said: "Anna has engaged well with everybody at Coops, she is very driven, motivated and positive.
"Anna has lived here for almost a year now and has worked alongside us to set her goals and achieved these with ease.
"Anna is very independent and has taken Foyer life in her stride.
"Anna registered for her own apprenticeship in level 2 childcare and after an interview was offered the position.
"I just want to say how incredibly proud I am of Anna, she is an inspiring young woman and I wish her all the luck in her new career, life and future."
Over the past decade Coops has helped around 285 young people who have been unable to stay at home and need support to find an independent future.
As well as the services at the facility Your Housing Group employs outreach support and move-on officers who help even when residents are no longer living in the supported housing.
Jacque Allen, deputy chief executive for Your Housing Group, added; "We are committed to supporting the incredible work that goes on at Coops and our other foyers.
"The staff that work there really make a significant difference to the lives of young people, giving them much needed support and guidance and opening up a world of opportunity.
"Everyone at Your Housing Group is incredibly proud of Anna and our other young residents who work so hard to achieve and thrive."
If you value what we do and are able to support us, a digital subscription is just £1 for your first month. Try us today by clicking here and viewing our offers