Borough MP calls for smart motorway in Wigan to be stopped
A borough MP has called for work on a controversial smart motorway scheme near Wigan to be stopped.
Published 11th Mar 2021, 07:00 BST

- 3 min read
Updated 11th Mar 2021, 16:00 BST
Makerfield MP Yvonne Fovargue said she would be in favour of a "safer way" of improving the stretch, going onto say that smart motorways are "unsafe" and calling for their roll-out to be scrapped.
Highways England work on the 10-mile stretch of M6 - from junction 21a near Warrington to junction 26 near Wigan - begins in late March and is due to be completed by spring 2023.
The all-lane running motorway will have no hard shoulder although there will be 10 new emergency areas.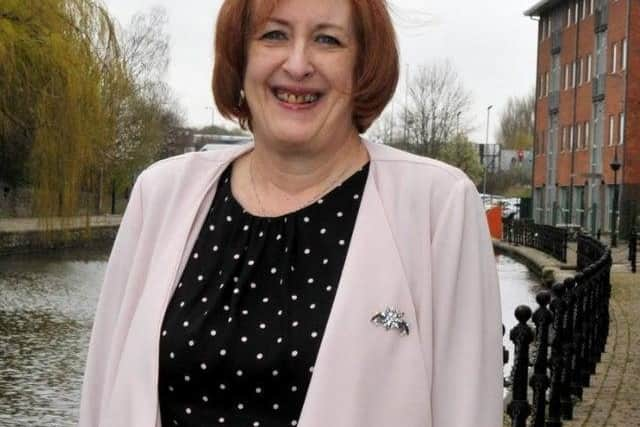 Ms Fovargue said: "While I am not against the improvement of motorways in general, I would like to see the present work on the M6 stopped in favour of a safer way of improving that stretch of motorway.
"I realise that this will be very difficult to achieve given that work is due to start imminently and the Government have stated that they will continue with this approach.
"I am of the view that smart motorways are unsafe and the rollout should be stopped."
Her comments come as campaigner and ex-Independent councillor in Bryn, Don Hodgkinson raised similar concerns, describing the motorways as "death traps" and "dangerous" because of their lack of or no hard shoulders, while he also criticised Wigan Council for not keeping residents informed of the project.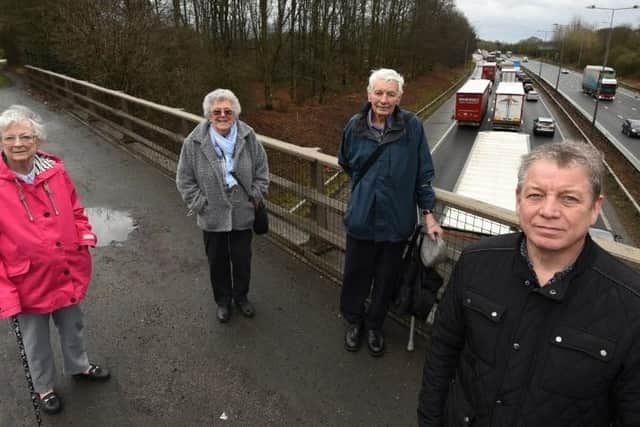 Fellow ex-councillor Paul Tushingham also had concerns about the motorways and has written to transport secretary Grant Shapps.
Local MP James Grundy said he is aware of the safety concerns shared by residents given the removal of the hard shoulder. He added that he will be making representations to the government on this matter.
Wigan MP Lisa Nandy said she also shared the concerns of campaigners around the safety of such schemes.
Ms Nandy said: "It has been reported that since 2015 nearly 40 lives have been lost as a result of smart motorways. Even the former road Minister who introduced the programme has called for the rollout of the scheme to be halted.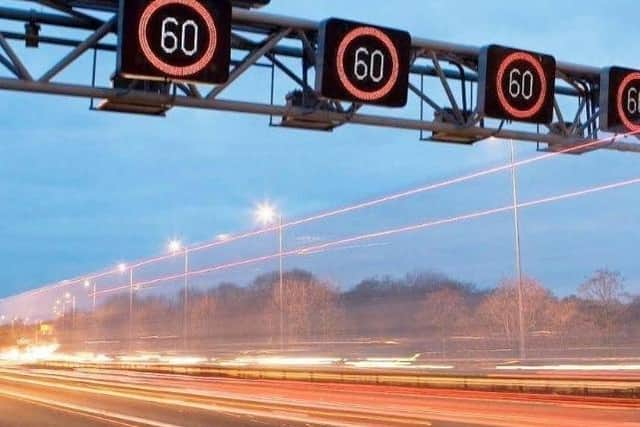 "The Government must act on the very real concerns that motorists have and take immediate steps to reinstate the hard shoulder on existing smart motorways while a full safety assessment of the future of such schemes is carried out."
But in a response to Ms Fovargue, Charlotte Vere, Minister for Roads, Buses and Places, said that an evidence stocktake published in March 2020 showed that in most ways, all-lane running motorways such as the scheme planned near Wigan are as safe as, or safer than conventional ones.
She acknowledged that they weren't safer in every way, however, and that an 18-point action plan to tackle this has been published.
In a letter, Baroness Vere said: "To ensure we are doing all we can do to improve safety, alongside the evidence stocktake we published an 18-point action plan.
Implementing the measures in the action plan will allow us to retain the benefits of this type of motorway, while addressing the concerns that have been identified.
"The secretary of state has asked for a one-year on report from Highways England setting out progress in delivering the 18-point action plan and identifying actions that can be delivered early.
"He has asked for the report by 12 March 2021 so any accelerated works can be rapidly put in place."
A Highways England spokesman said that it has already completed some of the actions set out in the action plan and are working hard to deliver the remainder.
They said: "Safety is our top priority and we are absolutely committed to making our roads as safe as possible.
"In March 2020 the Government published a smart motorway evidence stocktake and action plan which found that in most ways smart motorways are as safe as, or safer than, the conventional ones – but not in every way.
"We are aware of the ongoing concerns."