From Big Brother to local politics for ambitious Wiganer
A former Big Brother contestant has announced that he intends to stand in the May council elections after the disappointment of missing out last year.
Friday, 12th March 2021, 12:16 pm
Luke Marsden, 33, was selected as the Conservative Party candidate for the Aspull, New Springs and Whelley ward in 2020, but he saw his bid end prematurely due to the coronavirus pandemic which postponed all local and mayoral elections.
However, they will go ahead as planned this year on May 6, and Mr Marsden is gearing himself up for another attempt.
Born and bred Wiganer Luke, who lives in Whelley, starred in reality TV show Big Brother in 2008 and also appeared on ITV programme Judge Rinder.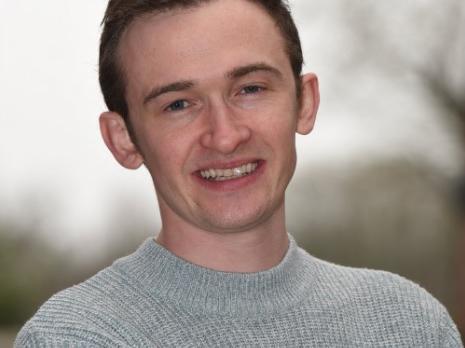 Luke Marsden is intending to stand at the Wigan Council election
A prolific Twitter user, with more than 85,000 tweets and 53,000 followers, Mr Marsden will now enter a new world of politics.
Describing how he wanted to bring some "young blood" and "fresh thinking" into politics locally, Mr Marsden said: "It's just awful what's happened with the pandemic and it was a real disappointment when the local elections were cancelled last year.
"I've been passionate for quite a few years now and I knew I wanted to stand again.
"I want to be some young blood with fresh ideas as people want change. If you elect the same people, you get the same problem and some have become to comfortable."
Luke (third left) with Big Brother contestants during his time on the show
And Mr Marsden, who has hosted the Christmas Lights Switch On in the past, as well as festivals and charity runs, said more needed to be done about issues including crime and potholes.
He said: "From speaking to people, they do want to be safe in their own homes as crime rates are going up.
"Potholes and dog mess are issues I never thought I'd be as passionate about.
"The dog mess and rubbish around the Whelley Loop Line is insane and the potholes on the roads are inexcusable.
"I also want to support local businesses who have been hit hard by the pandemic."
Mr Marsden went on to say that he felt Wigan as a whole was on the decline and needed change.
He said: "It's hard to say Wigan is on the up.
"The Conservative government have been providing local town grants of which Wigan is a recipitent.
"The town centre is unrecognisable to what we had and a lot of the other areas are becoming run down, and massive improvements are needed."
He added: "I really want to start making things better in Aspull, New Springs and Whelley and elsewhere in Wigan."