New images capture how a new 1,050-home estate could impact a Wigan borough community
New images released in a masterplan show what a new 1,050-home development could bring to a community on the Wigan and Salford border.
Published 28th Feb 2023, 12:30 GMT

- 3 min read
The original 1,100-home Mosley Common masterplan has been scaled down and split into two separate applications after it was green lit by Wigan Council in September 2022. It will now have two sites on either side of the Leigh Guided Busway.
Peel L&P's massive plans have been reduced by 50 homes as the developer seeks to build a new community submerged within biodiverse green space.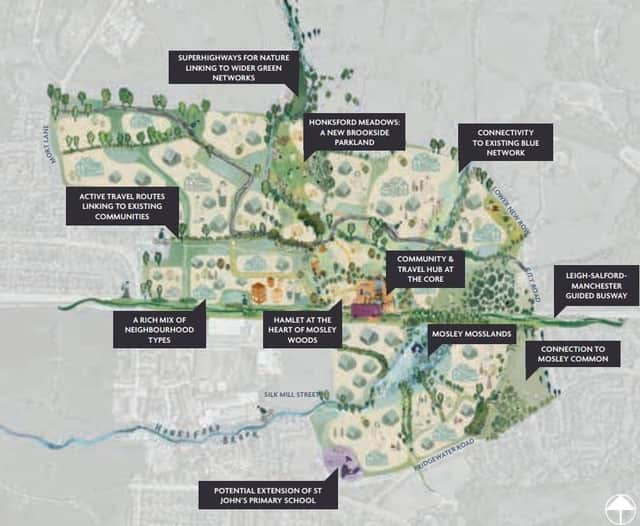 Currently the land north of Mosley Common, in Tyldesley, is used as grazing space for farm animals and agriculture. Sitting on the border of Wigan and Salford, this would be one of the key developments included in the Places For Everyone – a Greater Manchester-wide plan which has been submitted to the Secretary of State for the Department for Levelling Up, Housing and Communities.
The plans submitted for the land north of Mosley Common will connect the northern and southern section of the site – Twire – creating extensive parkland and pedestrian routes throughout the area.
Peel L&P also has ambitions to include sports and play facilities as well as a new green corridor to bring "ecological improvements" to the area with an extensive new parkland including three new parks. According to the design and access statement, at the heart of the proposals for the Land North of Mosley Common is the "vision to create truly distinctive neighbourhoods which offer a wide range of new homes to meet the needs of different sectors of the community and for all stages of life".
The different areas of the site will include: Mosley Woods, Bridgewater Village, Tyldesley Fields, Honksford Meadows, Platts Fold Fields and Mosley Village.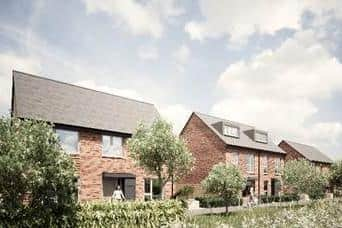 As well as 25 per cent affordable homes, there are plans for a new transport hub in partnership with Transport for Greater Manchester to improve connectivity and active travel via the Leigh Guided Busway and commuter routes. As part of the 1,050-home proposal, 202 homes planned for Twire below the transport hub are suitable for first time buyers, families, older people with additional care needs and those looking to downsize.
There would also be a specially designed accessible home for families with dependent relatives and around 200 jobs will also be created during the construction of the new homes, Peel L&P claim.
This development has been subject to strong objection from many locals – with a petition against it signed by 3,124 people. They wanted to see an investigation into whether there is a need to give up green belt land for more houses that they claim are "not needed".
However, this was rejected by Wigan Council. Locals are also concerned about the impact this development would have on road infrastructure but Peel has suggested it is looking into ways to address those concerns.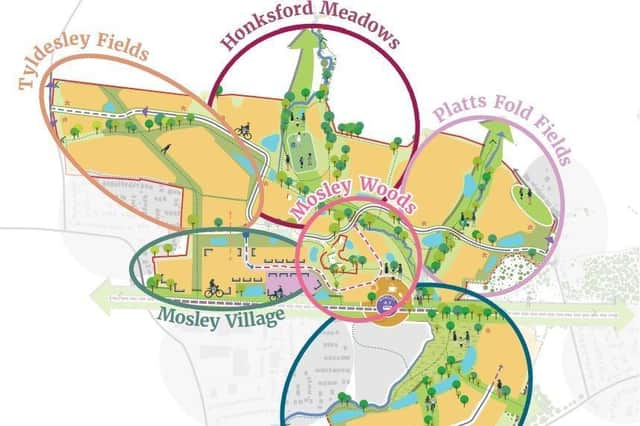 Annabel Baker, Peel L&P's associate director of development planning, said: "The submission of two planning applications for Twire at Mosley Common and a wider masterplan follows two rounds of consultation held throughout last year and the approval of a masterplan document by Wigan Council. We are extremely thankful for all those who took the time to share their views and we are delighted to share our finalised plans with Wigan Council and the community.
"The key focus of the proposals has been to create a connected community, with modern housing, improved transport links and vibrant parklands for everyone to enjoy. The first phase will be developed by Northstone, featuring the highest quality design and meeting the highest standards of environmental sustainability.
"We look forward to the applications being considered by Wigan Council and continuing to engage with the community."
Wigan Council has issued letters to local residents during the consultation phase of this development which ends on March 28, according to the letter. No decision has been made by the local authority on this matter so far.