Lisa Nandy MP: Voluntary organisations play a key role in helping people in Wigan
Our local voluntary organisations, community groups and social enterprises, collectively known as the VCSE sector, play a vital role in improving the lives of thousands of people across Wigan.
Published 15th Apr 2023, 04:55 BST

- 2 min read
A recent local survey of the sector found that there were over 1,700 of these organisations making a difference in Wigan.
Our local VCSE organisations provide a range of services and activities as diverse as our communities.
They employ around 3,300 people and mobilise almost 60,000 volunteers who give a staggering 220,000 hours of service each week.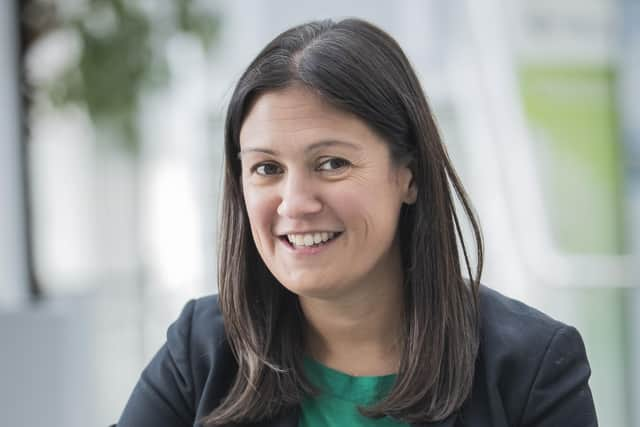 On a national level the National Council for Voluntary Organisations reports there were around 166,000 voluntary organisations in the UK in 2019/20 with over 16 million people providing volunteering support.
One of the greatest honours of being Wigan's MP is the opportunity it gives me to see first-hand the great work that such organisations do.
I have visited the Wigan Youth Zone many times which is gearing up to mark its 10th anniversary in June.
The Youth Zone has been an undoubtable success, improving the lives of over 30,000 young people in Wigan.
It offers young people in our town the opportunity to meet new friends, learn new skills and access the support they need to develop and achieve their potential.
Another organisation which makes a massive difference in our area is Wigan Athletic Community Trust.
Each year the Trust helps over 11,000 local people and attracts £1.6m of investment into our town and the surrounding area.
The Trust offers a range of initiatives, from tackling isolation to improving the health and well-being of young children, through to enhancing career opportunities via education, work placement and apprenticeship programmes.
Throughout the covid-19 pandemic and now during the cost of living crisis the VCSE sector has gone above and beyond to help people across our borough.
When during the pandemic the Government refused to provide free school meals in the school holidays to thousands of children in our area, local food charities such as Fur Clemt swung into action alongside local businesses to fill the gap.
As lockdown created new economic and social pressures such as an increase in domestic abuse and mental health conditions, local voluntary organisations offered much needed support.
Our local food banks, community hubs such as Sunshine House in Scholes and organisations such as The Brick Homeless Project helped to keep people fed during the pandemic and are doing the same now as people struggle with the cost of living.
The Brick alone distributed almost 7,400 food parcels in 2021/22.
The pandemic and cost of living crisis has had a double impact in reducing funding opportunities for local organisations while also increasing demand for the services they provide.
Government spending cuts have also resulted in some organisations having to scale back their efforts.
These organisations are a vital part of our local and national life, working to improve communities, offer people opportunities and bring us all together.
The Government must listen to them and look again at what additional measures and financial support can be made so they can continue to provide the vital support that so many people in our communities have come to rely on.