New national lockdown restrictions could last until March - says senior Government minister
Last night Prime Minister Boris Johnson announced a third national lockdown to bring the rise in Covid-19 infections under control.
Published 5th Jan 2021, 07:53 BST

- 1 min read
Updated 5th Jan 2021, 07:56 BST
During the address to the nation, the Prime Minister hinted that restrictions could start to be lifted by mid-February.
However, this morning, Senior Government minister Michael Gove told Sky News that March should mark the point at which restrictions are starting to be eased.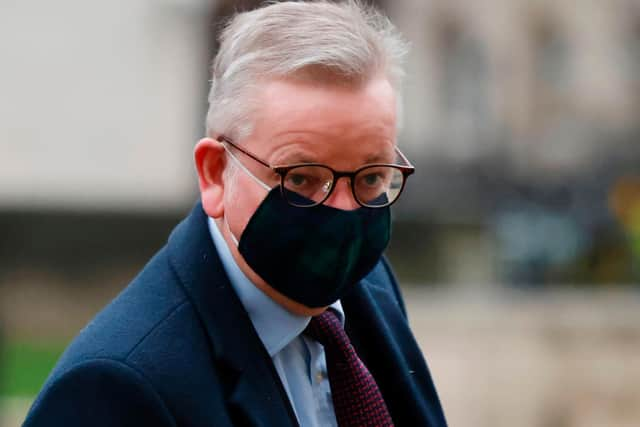 "What we will be doing is everything that we can to make sure that as many people as possible are vaccinated, so that we can begin to progressively lift restrictions.
"I think it is right to say that as we enter March we should be able to lift some of these restrictions but not necessarily all."
When asked on BBC Breakfast on Tuesday if the new restrictions were what he had in mind when he called for another lockdown, Sir Keir said: "Yes, it is what we had in mind and we will back it.
"It was inevitable we needed a national set of restrictions. That's why I called for it."
He said that it was now a race against time to ramp up the national vaccination programme.
"We are in a race against time now. We have got a contract with the British people to say these are tough restrictions, in return for that the Government has got to roll out the vaccination programme at speed and accelerate that.
"This is a huge challenge and I think we need to pull together."