Tenants' 'moonlight flit' provokes fierce council tax row
A council tax demand totalling little more than £100 has led to a major stand-off between a former Tory councillor and Wigan's local authority.
Published 31st Jan 2023, 12:30 BST

- 2 min read
Gareth Fairhurst, who used to represent Wigan Central as a Conservative councillor before becoming an independent, claimed he was being "threatened" by Wigan Council over an outstanding council tax sum of £110.10p on a property he rented out in James Place, Standish.
According to Mr Fairhurst, a hearing about this was due to take place at Tameside magistrates on Monday January 23, but the claim was then withdrawn by the council before it went ahead.
Mr Fairhurst said this was the second time the council had tried to recover the money, after an earlier court hearing in June last year found in his favour.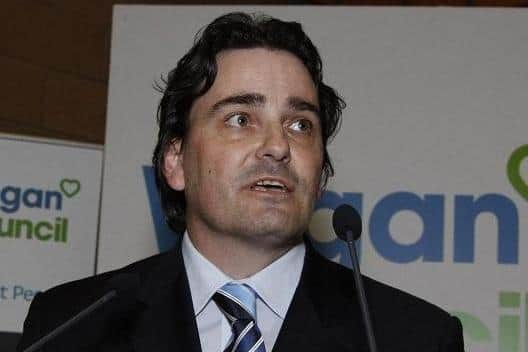 He said he was now consulting lawyers about taking a case for costs, and another one for harassment, against the town hall.
The issue arose, said Mr Fairhurst, after tenants at a property he owned did a "moonlight flit", owing council tax and unpaid rent. The dispute concerned when Mr Fairhurst himself became liable to pay the council tax.
Mr Fairhurst added: "The council want to re-litigate it and keep threatening to issue me with another offence. I'm going to be defending it and I'm taking advice from a law firm in London about bringing a case against them for costs and harassment."
Mr Fairhurst, 49 of Littleton Grove, Standish, rose to prominence in the 1990s as an enterprising young businessman and was first elected as a Tory councillor for Wigan Central in 2004.
A Wigan Council spokesperson said: "Wigan Council has a statutory duty, as well as a duty to the borough's taxpayers, to administer and collect council tax.
"Where an amount of council tax remains unpaid, this can sometimes necessitate the use of Magistrate's Court hearings.
"Whilst we are unable to disclose details regarding any individual's council tax, we are aware of the resident's account and will be contacting them direct to provide any further support or information required and bring to a resolution."
Anyone struggling to pay their council tax can find advice and support on the council's Here For You webpage.