Yvonne Fovargue: ​Local GPs are bedrock of our NHS
Thirteen years of Conservative mismanagement has left the NHS without the doctors and nurses it needs and patients are paying the price.
Published 11th Mar 2023, 04:55 BST

- 2 min read
People are finding it impossible to get a GP appointment or an operation when they need one.
In an emergency, there's no guarantee an ambulance will arrive on time if one arrives at all. 24 hours in A&E isn't just a TV programme, it is grim reality for patients waiting in pain.
Primary care is the bedrock of our NHS. I pay tribute to GPs in our constituency and across the country for their tireless dedication and service to us all.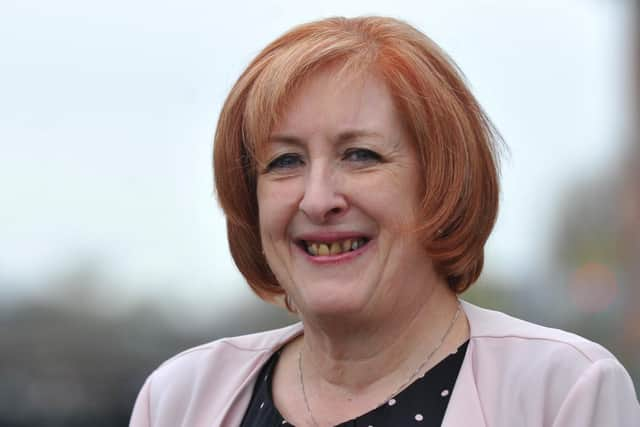 Despite the heroic efforts of staff, I know from my postbag that many patients are struggling to accessservices.
Ministers point to the impact of COVID. But pressures in general practice predate the pandemic, with rising demand and underinvestment in NHS estates and equipment.
The Government promised to recruit an additional 6,000 GPs.
Yet GP numbers have declined and hundreds of practices have closed, leaving many patients having to travel miles to new surgeries and placing other GP practices under even greater pressure.
Efforts must be focused on increasing the primary care workforce and improving retention.
Building an NHS fit for the future is one of the five key missions for the Labour Party, which has set out a 10-year plan of change and reform, which includes a strategy to train the next generation of NHS staff and deliver better access to GPs.
The plan will tackle the root cause of the crisis, ending the non-dom tax status to pay for one of the biggest expansions of the NHS workforce in history: recruiting 7,500 more doctors and 10,000 more nurses and midwives every year, doubling the number of district nurses, and providing 5,000 more health visitors.
And with workload at record levels and many doctors at risk of burnout, more needs to be done ensure doctors can maximise the amount of their working day they can spend caring for patients.
In consultation with doctors and health unions, I believe we should explore phasing out the GP partnership model and move towards a system where GPs become salaried employees.
These reforms are not about taking over GP practices, but instead reducing pressure and creating more NHS 'front doors'.
Indeed, GPs themselves are already choosing to go in this direction. A recent survey found four in 10 GP partners are considering taking salaried roles due to rising demand and unnecessary bureaucracy.
These will be big changes and they cannot happen overnight.
But for our NHS to continue as a publicly funded service, free at the point of use, I believe it must change and adapt to modernchallenges.
Patients deserve timely access to high-quality treatment and staff must be supported and recognised for their tireless dedication.