Yvonne Fovargue MP: We must tighten net on Putin's cronies
The Government have said they will bring forward reforms to improve transparency over the ownership of companies and property in the UK, and to strengthen the enforcement of financial sanctions.
Published 4th Mar 2022, 04:55 BST

- 3 min read
Updated 9th Mar 2022, 10:15 BST
The Government have also announced a Bill to create a register of overseas entities, which will require anonymous foreign owners of UK property to reveal their real identity.
This would allow the authorities to crack down on foreign criminals using UK property to launder their money.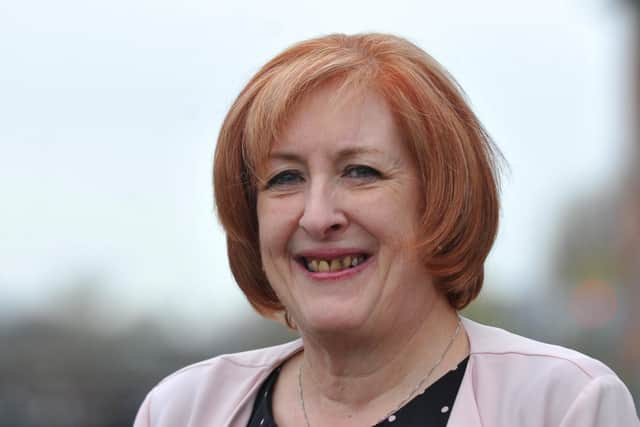 It is disappointing that the Government's failure to act until now has stopped us from acting with the speed necessary to support Ukraine and protect our national security.
The register of overseas entities must be operational within weeks if it is to be effective in stopping Russian money – we cannot give the oligarchs a head start.
It is totally unacceptable that over a week after Putin's illegal invasion of Ukraine just 11 oligarchs have faced sanctions by the UK government.
Ministers had months to prepare for this eventuality, with the full support of Parliament, and there is no excuse for their failure to introduce strong enough laws in the first place.
The Government have dragged their feet on stopping dirty money flowing through our economy.
Draft legislation has been in the public domain for this since 2018.
It is deeply frustrating that the Government has dragged their feet on stopping dirty money flowing through our economy and that it took the invasion of one of our allies before they finally acted.
Our country is respected across the world as a prime financial destination, but sadly it has also become the destination of choice for Russia's kleptocrats under this Government.
Britain has a completely deficient system of corporate registration that permits layers of secrecy in which those who prop up Putin and the Russian state are hiding.
Transparency International research has shown that UK property worth £1.5 billion has been bought since 2016 by Russians accused of corruption or links to the Kremlin.
This is not simply a matter of targeting individuals or entities through sanctions but about fixing a broken system that helps to sustain Putin's invasion of Ukraine.
Britain's openness to fraud and money laundering, inadequate regulation of political donations, lax mechanisms of corporate governance and weakness to foreign interference threatens our national security.
I share the concern that the Bill contains an 18-month transitional period before which any foreign entity needs to apply to join the register.
By including a transition period this legislation offers no deterrent now and gives oligarchs a huge window to escape sanctions.
I want the obligation to register to come into effect within weeks, not years and that is why Labour have tabled an amendment to tighten the net on Putin's cronies now by shortening the grace period to 28 days.
We cannot give oligarchs a head start - dirty Russian money must be taken out of the UK in days, not months.
The Government must side with Labour to protect our security and show solidarity with the people of Ukraine by taking the action needed to send a clear, united message – Putin backed oligarchs are not welcome in our economy.
Thanks for reading. If you value what we do and are able to support us, a digital subscription is just £1 for your first month. Try us today by clicking here and viewing our offers.