Police warning after walkers travel from Cheshire to Wigan beauty spot
Police are warning people to stay local for exercise after hikers travelled from Cheshire to a Wigan beauty spot for a walk.
By Ben Butler
Published 17th Jan 2021, 14:47 BST- 2 min read
Updated 17th Jan 2021, 14:52 BST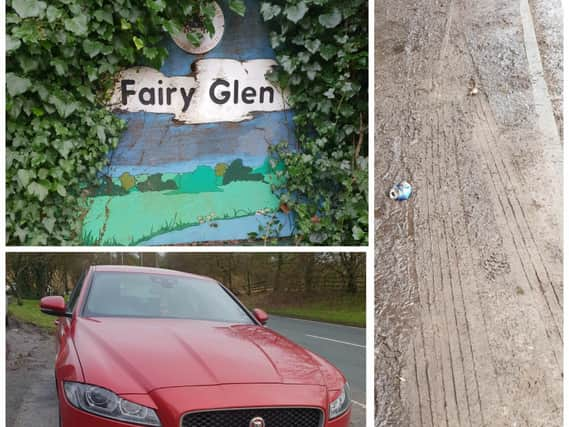 Officers said several walkers made the 40-minute trip from Cheshire to Fairy Glen, Appley Bridge, today (January 17).
A number of fines have also been issued to people travelling from Middleton, Worsley, Liverpool and Warrington to visit the location.
Under the rules, people can exercise outdoors once a day and meet one other person from another household in an open public space to do this.
However they should stay local which means staying in the village, town, or part of the city where they live.
In a post on Facebook, Ormskirk and Rural West Lancs Police, said their behaviour was not responsible.
They said: "During the current lockdown we are being told to stay local for our exercise. We appreciate there is no set distance but if you are leaving one county to travel through a second to go for a walk in a third that you are not acting responsibly.
"Today we have had several people travelling from Cheshire to Appley Bridge for a short walk.
"Before deciding where to exercise please ask yourself how many locations are you driving past to get to the location you are heading to. If you are passing several suitable sites then you are not following the rules and may be eligible for a fine."
Officers said they have been at Fairy Glen speaking to people about "inconsiderate parking" and the length of journey they are making to visit the site.
Photos show the damage being caused to the footpaths and people's parking blocking the pavement, which forces pedestrians into the 60 mph road.
They added: "We are applying common sense but unfortunately we have had to issue a number of tickets for breach of the current regulations because Middleton, Worsley, Liverpool and Warrington are not local journeys under the current lockdown rules.
"The abuse received from those receiving fines has been outweighed by the appreciation from local residents."