'There is always hope' - rail suicide campaign launch
Desperate Wiganers struggling with their mental health will be able to benefit from a new campaign aimed  at getting them to seek help.
Published 11th Mar 2021, 10:21 BST

- 3 min read
Updated 11th Mar 2021, 10:34 BST
Network Rail are fronting the "There is Always Hope" suicide prevention campaign which wants people battling conditions such as depression and anxiety to come forward before they reach crisis point.
The project has been launched as new data shows 69 per cent of 18-24 year olds have said their mental health has been negatively impacted by the Covid-19 pandemic.
Almost half (48 per cent) of all adults across Britain are struggling with their mental health, research carried out as part of the scheme has revealed.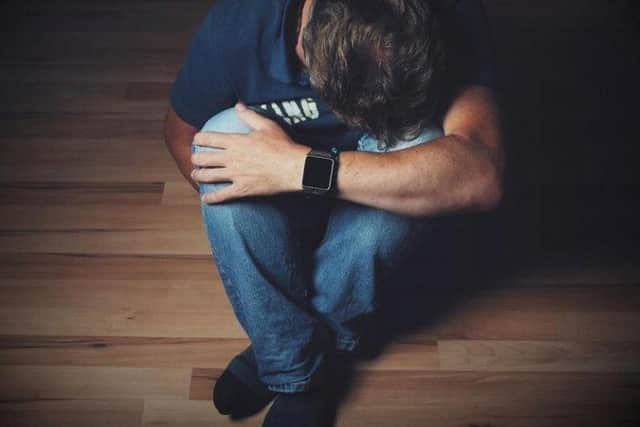 According to the study, mental health symptoms have surged among all age groups over the last 12 months, with respondents reporting increases in anxiety (40 per cent), loneliness (31 per cent) and depression (31 per cent).
The study of more than 2000 adults by research agency Yonder, reveals that the pandemic has also had a significant impact on students, with 64 per cent claiming it has affected their mental health, along with 65 per cent of those who identify as being LGBT+.
The rail infrastructure giant has partnered with mental health charity, Chasing the Stigma to create a new film which portrays a young man looking distressed and withdrawn, who finds himself surrounded by positive moments of hope as he moves through a railway station.
It is hoped by showing these moments of care and connection throughout the film, that no matter how desperate people feel, there are those around who care and is always hope.
The film ends with a call to action encouraging people to download the Hub of Hope app if they are struggling with their mental health, which is provided by Chasing the Stigma.
It brings together all of the mental health support available to someone in any given area, from NHS support and national charities like Mind and Samaritans to voluntary, private and third sector services.
Andrew Haines, chief executive of Network Rail, said: "We have a huge responsibility to keep people safe and support the wellbeing of both our staff and passengers.
"Through this campaign, we are trying to help vulnerable people who are at risk before they even come to the rail network by signposting them towards support services through the Hub of Hope."
Jake Mills, founder and CEO of Chasing the Stigma, who featured in the There is Always Hope film and set up the charity and developed the hub app following his own suicide attempt, urged people to come forward and get the help they need.
He said: "Mental health has never been more important, especially as the results show the Covid-19 pandemic is having a real impact on people, particularly young adults, across the UK.
"Breaking down the stigma around mental health and giving people access to the right support at the right time, is essential as it can make such a difference, and it's the reason why we set up the Hub of Hope.
He added: "These are challenging times but help and support is available and there is always someone to talk too, so there is always hope."
The campaign went live on March 8 across national media outlets, social media platforms and music and podcast streaming sites.
Anyone struggling with their mental health can download the Hub of Hope app.
The Hub of Hope can be accessed through the app, Chasing the Stigma website or at www.hubofhope.co.uk
The app also has a Need Help Now? button that links straight through to Samaritans.