Wigan Athletic 'in limbo', admits admin
Administrator Paul Stanley admits Wigan Athletic remain 'in limbo' – on and off the field – while the EFL continue to run the rule over the Spanish takeover.
Published 4th Jan 2021, 19:35 BST

- 2 min read
Updated 4th Jan 2021, 19:44 BST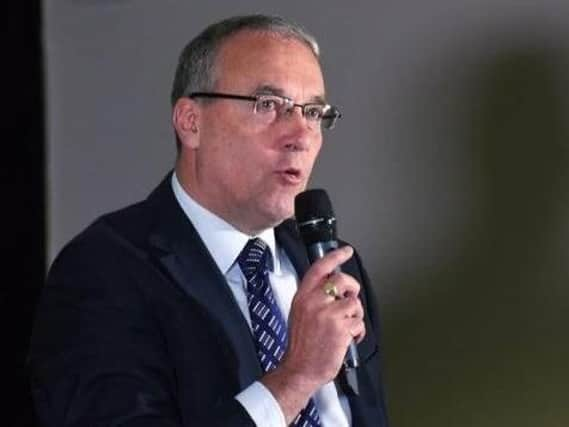 It's been 96 days since the Spanish group had their offer accepted on September 30 – which is four days longer than the period Latics had previously been in administration, going back all the way to July 1.
Still the long-suffering Latics fanbase waits with bated breath – and Stanley admits he's powerless to do any more to help things along.
"The money was all moved before Christmas," he told Wigan Today. "But still we didn't get anything back from the EFL.
"So we're still in a limbo position, waiting for the EFL to make their decision.
"I would have loved it to have been done before Christmas, I would have loved for it to have been done over Christmas.
"But nothing's done until it's done."
Stanley admits he has been forced to consider what might happen if the EFL were to again raise a red flag – or even if the Spanish were to get sick of waiting and walked away.
"I have to consider the worst-case scenario, because that's my job," he said.
"As an administrator, I have to plan for the downside.
"No-one ever worries about the upside, because no-one ever comes back to you for answers."
There was at least one development yesterday, with former chairman Darren Royle and his father Joe being removed as directors of the existing football club.
Paperwork shows the move was instigated on November 20, with it somehow taking 45 days to work its way through the system.
Either way, Stanley confirmed the timing had no significance as to the ongoing status of the takeover.
"It has no significance at all, it was done months ago," he added.
"Nothing has changed either way, it was just a personal choice by Darren and Joe to come off.
"It's just taken Companies House months to get the forms in. It's nothing to do with the ongoing purchase at all."
Meanwhile, former Latics forward Gary Roberts has rejoined Accrington Stanley until the end of the season.
The 36-year-old started the season with Latics on a short-term deal, but found the squad full when he recovered from a damaged hamstring, and moved on after three-and-a-bit years at the DW.
He has recently been turning out for Welsh side Bala Town, but has returned to the club he last played for in 2007.