Wigan's Tory chair up in arms about "blatant political messages" from council
Wigan Council has been labelled politically biased by a Conservative chair after sending out a tweet referencing budget cuts.
Published 29th Jan 2023, 04:55 BST

- 2 min read
The tweet, sent out on January 22, asked residents if they would pay 83p more in council tax to keep more GMP officers on the frontline. The tweet shared on Wigan Council's official feed said: "Between 2011-2019, Government funding for @gmpolice was cut by £215m resulting in 2,000 fewer police officers.
"Would you pay an extra 83p a month to keep more GMP officers on the frontline, tackling crime and keeping communities safe?"
According to the chairman of the Wigan Conservative Federation, Michael Winstanley, referencing the budget cuts beforehand "has nothing to do with the current consultation".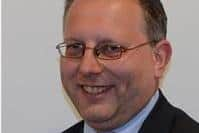 The former Orrell councillor and Wigan mayor said this should not have been issued.
"The way that the tweet is entirely political is by referencing the budget cuts from 2011-19," Mr Winstanley said.
"This has nothing to do with the current consultation on if residents are prepared to pay yet more money for a police force that is crawling out of special measures. Why have they not referenced this since 2019, is that because the number of police officers have increased following the Government's manifesto commitments to increase funding for the police?
"The tweet is party political in nature and should not have been issued in its current form. A simple reference to ask residents if they would like to pay more would have sufficed."
Wigan Council has claimed the tweet originated from the Greater Manchester Combined Authority. It was asked to share the message. It did not indicate whether it would delete or edit the tweet.
A council spokesperson said: "Greater Manchester Combined Authority is currently consulting residents on plans to increase the annual precept for Greater Manchester Police.
"As part of the combined authority, districts including Wigan Council were asked to share messages to promote the consultation to local residents.
"The information shared was provided by the combined authority."
Mr Winstanley has spoken to the council about this matter and is still frustrated with its response.
"The PR team claims that this was a tweet from GMCA," he added. "I actually don't care which taxpayer-funded body created it; it should not have been sent.
"I would also contend that the tweet looks like it has been written by Wigan Council even though the graphic may be a GMCA one.
"I am extremely disappointed that the tweet has not been removed but not surprised. It would appear that Wigan Council have given up all pretence of being non-political.
"It is unacceptable that taxpayers' money should be funding such blatant political messages."
In response, a spokesman for GMCA said: "It is important that residents have their say on proposals to increase the police precept – the policing element of the council tax. We raise awareness of the consultation process through various ways and as part of that we need to explain why we're asking local taxpayers to pay a bit more."