Fall in FGM victims in Wigan seen by NHS services
Fewer female genital mutilation victims were seen in Wigan by NHS services last year, new figures show.
Published 14th Mar 2023, 08:11 BST

- 2 min read
Updated 14th Mar 2023, 08:11 BST
FGM, where female genitals are deliberately cut, removed or changed without a medical justification, is most commonly inflicted on girls under 15, particularly from Africa, the Middle East and Asia.
Forward, an African women-led organisation working to end violence against women and girls, said the crime is a "hidden form of violence" and added current data does not capture the true size of the problem in the UK.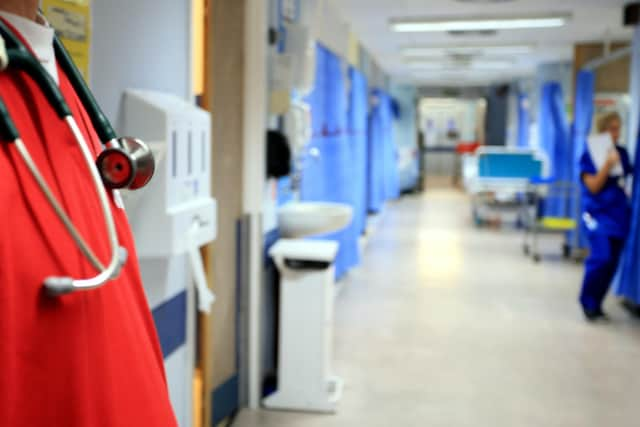 NHS Digital figures show around 20 patients with FGM injuries in the former NHS Wigan Borough CCG area were seen by health professionals throughout 2022 – down from around 35 the year before.
The figures suggest that all patients last year had their injuries recorded for the first time.
The data is rounded to prevent the identification of individual women.
Across England, approximately 6,855 patients with identified FGM attended NHS services last year – up from 6,245 in 2021.
A spokesperson for Forward said current data fails to capture the true size of the problem in the UK: "The majority of this data represents maternity cases, this is because girls under 18 years are less likely to access much needed support services due to fear of they being reported as part of the mandatory reporting criteria."
"The UK government approach to tackling FGM fails to address prevention of FGM and this data again demonstrates the tip of the problem of FGM in the UK," they added.
The charity said there is "no clear understanding" of what progress has been to tackle FGM in the UK and called on the Government to review the impact of existing policies.
In the UK, FGM has been banned since 1985 and classed as a serious crime since 2015, but the practice remains widespread, especially in some African countries.
More than half of patients last year did not state what country the harmful procedure was performed in. A significant proportion (22 per cent) said they were injured in East Africa, nine per cent in Western Africa, eight per cent in Northern Africa, five per cent in Western Asia and two per cent in the UK.
A Home Office spokesperson said: "Female genital mutilation is a crime, and it is child abuse. We are fully committed to tackling this awful practice and to do everything we can to protect victims, and prevent these crimes from happening."
They added the Home Office is providing funding towards the national Honour-Based Abuse Helpline, run by charity Karma Nirvana, whose remit includes FGM.