Hairy Bikers Go Local: Simon King and Dave Myers reveal sad news about BBC series - leaving fans devastated
Fans had been left in limbo about the future of the BBC series after a new episode of Hairy Bikers Go Local was not released.
The Hairy Bikers have cleared any confusion surrounding their popular BBC series after fans complained a new episode had not hit the small screen. The bearded duo confirmed that Hairy Bikers Go Local has been brought to an end after just one season.
Simon 'Si' King and Dave Myers travelled the UK to help out local eateries across eight episodes. Though when a ninth did not arrive on January 16, the pair were prompted to issue an official statement on their official Instagram page.
The statement reads: "Sadly, the series has come to an end. We hope you enjoyed the series and the journey we went through with each episode, we look forward to seeing you on your telly sometime soon."
Restaurants that appeared on the BBC show thanked the tv presenting duo for all their hard work. . Yorkshire's Prashad replied: "Absolutely brilliant series. Thanks so much for supporting us and so many brilliant other businesses."
Fish merchants East Neuk Kinhouse also thanked the pair. They wrote: "Thank you so much again to Si and Dave for visiting us in St Monans. It will be a day we (Colin, Billy & James) will never forget!"
Fans of Hairy Bikers Go Local have reacted both positively and negatively to the announcement that one of their favourite shows has been cancelled. One noted that it was the pair's "best series yet" while another replied that it "was too short".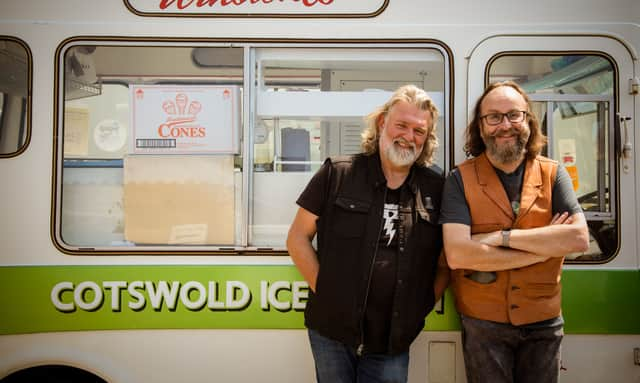 The series had been recorded months before Dave Myers was diagnosed with cancer. He revealed the diagnosis in 2022 and has since lost his famous beard as a result of chemotherapy treatment.