How much money you could save by taking part in Dry Jan, with wine drinkers to save over £200 - how to check
Brits taking part in Dry January could save hundreds - but check exactly how much via a tool provided by Creditfix. Here's how to check
Watch more of our videos on Shots! 
and live on Freeview channel 276
Visit Shots! now
Brits who are taking part in Dry January are entering the final phase, with just 12 days to go until they can have their first alcoholic drink in 2023. This is the 10th anniversary of the challenge, with popularity growing every year.
People taking part in the challenge and getting this far without a touch of alcohol have seen great mental and physical health benefits. But, there's also another benefit, the fact that you can save a lot of money during Dry January.
To help those who may be tempted, just when you're so close to the finish line, personal insolvency provider Creditfix has created a handy tool that helps people learn how much they could save, depending on how much they usually drink each week.
According to DrinkAware, 57 percent of adults drink up to 14 units of alcohol per week which is around six pints, or six 175ml glasses of wine. But, just ditching alcohol for one month could save you hundreds.
The calculator lets people input how many pints, glasses of wine, cocktails and spirits they typically drink per week in bars and pubs - before providing the average amount that they can expect to save.
If you drink around six pints of beer a week, taking part in Dry January could see you save around £105. But, regular wine drinkers can expect to see them save at least double, which can prove crucial in the cost of living crisis.
Seven large glasses of wine that are purchased in a bar - the equivalent of one a day - adds up to around £221 a month, or £55.30 per week! Creditfix also found that for gin and tonic fans, eight single measures could cost around £64 - meaning sober Brits are likely to pocket an extra £256 in January.
Layla Johnson, regional manager at Creditfix said: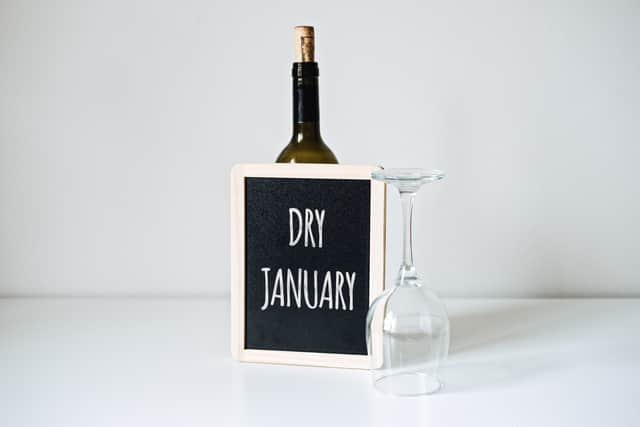 "Many of us may struggle with motivation to stay sober, and skipping alcohol for a whole month might feel daunting - especially for those whose social lives often revolve around it.
"However, a month-long break after a season of celebratory bubbly and mulled wine will not only kickstart your year well, but help your bank balance, too.
"Many people regularly shell out at least £5 for a drink in a bar - and it can quickly add up, especially if you're used to popping for one after work. This calculator helps people work out just how much they can save this Dry January."