International Holocaust Remembrance Day 2023: How to mark the occasion including UK events to attend
Today is Holocaust Memorial Day in the UK. Here's everything you need to know about the significance of the date.
Watch more of our videos on Shots!
and live on Freeview channel 276
Visit Shots! now
Holocaust Memorial Day is observed on January 27 and is a day to remember, honour, and share the experiences of those who have been victimised by genocide. People in the UK are encouraged to participate in local events, whether it is by attending the main event in person or simply lighting a candle to stand against hatred.
The Holocaust, which resulted in the murder of millions of people of other minorities between 1933 and 1945 by Nazi Germany in an effort to carry out their "final solution" to the Jewish question, is remembered on this day as International Holocaust Remembrance Day, also known as the International Day in Memory of the Victims of the Holocaust.
Not only is it the day for everyone to honour the millions murdered under the Nazi Persecution, January 27 also marks the day where people remember the genocides which followed in Cambodia, Rwanda, Bosnia and Darfur.
Numerous nations have since established their own Holocaust remembrance days, including Holocaust Memorial Day in the UK, which takes place in January every year. Here is everything you need to know about the event and the meaning behind this year's theme.
When is Holocaust Remembrance Day 2023
The date of January 27 was chosen to honour the day in 1945 when the Red Army liberated the Auschwitz concentration camp. The day commemorates the six million Jews, 2/3 of the Jewish population of Europe, who were murdered by the Nazi regime and its allies, as well as millions of other people.
National Holocaust Memorial UK events
Each year tens of thousands of activities take place across the UK to mark Holocaust Memorial Day. The HMDT website has provided an interactive map to find local HMD activities happening across the country.
Holocaust Memorial Day 2023: Ordinary People
The theme to this year's Holocaust Memorial Day is 'Ordinary People'. The Holocaust Memorial Day Trust (HMDT) website states: "Genocide is facilitated by ordinary people. Ordinary people turn a blind eye, believe propaganda, and join murderous regimes.
"And those who are persecuted, oppressed and murdered in genocide aren't persecuted because of crimes they've committed – they are persecuted simply because they are ordinary people who belong to a particular group (eg, Roma, Jewish community, Tutsi).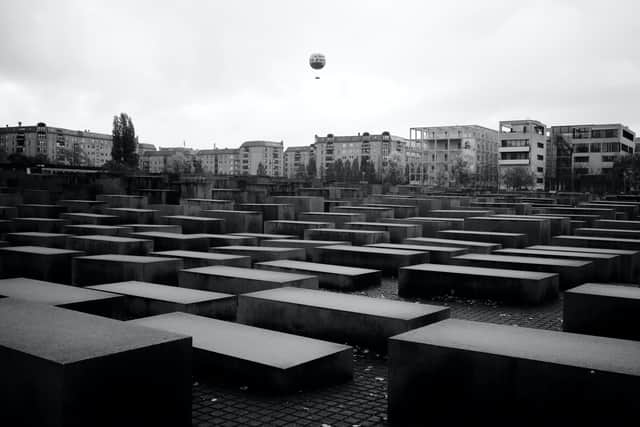 "Ordinary people were involved in all aspects of the Holocaust, Nazi persecution of other groups, and in the genocides that took place in Cambodia, Rwanda, Bosnia and Darfur. Ordinary people were perpetrators, bystanders, rescuers, witnesses – and ordinary people were victims."
It adds: "There are also extraordinary people in every genocide, remarkable and unusual people, who went to extreme lengths to help, to rescue, to save, and in every genocide there were extraordinary people, who went to extreme depths to cause harm, to persecute, to murder.
"Our theme this year, though, highlights the ordinary people who let genocide happen, the ordinary people who actively perpetrated genocide, and the ordinary people who were persecuted. Our theme will also prompt us to consider how ordinary people, such as ourselves, can perhaps play a bigger part than we might imagine in challenging prejudice today."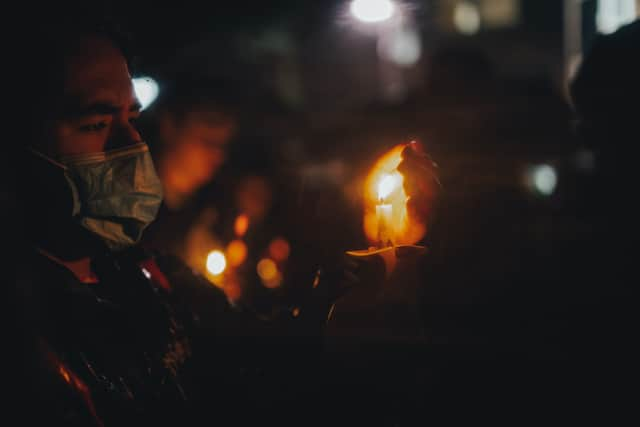 Previous themes over the years for Holocaust Memorial Day include:
2021: Be the light in the darkness
2017: How can life go on?