Most stolen dog breeds including Labrador, Spaniel & German Shepherd - see where they rank in top 15
The ADT pet theft report has revealed the most stolen dog breeds in the UK including family favourites such as Labradors and Spaniels.
Watch more of our videos on Shots! 
and live on Freeview channel 276
Visit Shots! now
We are a nation of pet lovers, whether if be furry, feathered or maybe even scaled. Keeping our four-legged friends safe is something of great importance, and, of course, dogs are no exception.
Pets are so important to people in the UK that the government is even considering a law that would put convicted dog thieves behind bars for up to five years. However, the heartbreaking crime  is still a major issue across the country leaving owners distraught at the loss of a much-loved family member of the furry variety.
Security company ADT has compiled information through data received by police forces to identify which dog breeds are stolen the most. Within the top 15 list are familiar and popular breeds such as the Labrador and Pug.
Listed below are details on the top three most commonly stolen dog breeds according to the date collected by ADT. Also provided is the full list of the 15 most stolen breeds including  how many times dogs of each breed were stolen during a four year period. 
1. Staffordshire Bull Terriers 25.7% of total thefts
It's no surprise that Staffies take the top spot for the most commonly stolen dog breed as they're one of the UK's most popular dogs. They account for just over a quarter of the total dog thefts for the areas we looked at or 5.6 thefts per 100,000 people over the last five years.
2. Chihuahuas 12% of total thefts
Their tiny size not only makes Chihuahuas adorable but also makes them an easy target for dog thieves too. Thanks to high demand and a reasonably high resale value for thieves Chihuahuas take second place, making up 12% of total dog thefts since 2017.
3. French Bulldogs 9.8% of total thefts
Taking third place is another small breed, French Bulldogs. These dogs have soared in popularity over the last five years and with this unfortunately comes a rise in thefts, nearly doubling between 2020 and 2021. Frenchies can be sold for up to £3,000 making them a highly prized target for thieves.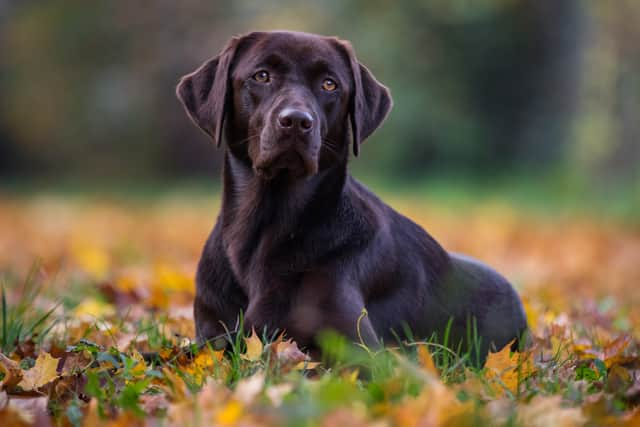 Top 15 most stolen dog breeds between 2017 and 2021
1 Staffordshire Bull Terrier - 287
6- Jack Russell Terrier - 70