UK councils with the most parking fines in 2022 revealed as new study shows almost £800,000 collected per day
The study says in London boroughs alone, parking charges were issued 10 times more often than the national average.
Watch more of our videos on Shots! 
and live on Freeview channel 276
Visit Shots! now
UK councils have accumulated £777,287 in revenue each day on average through 19,631 parking fines issued to drivers in 2022, a new study has found. Based on a Freedom of Information request by Churchill Motor Insurance, 10 councils in Greater London are found to have issued the most fines to drivers, taking up the bulk of the percentage.
The figure represents a 12% increase over the previous year's total of 17,500 fines, or £742,174, and the trend has been higher since 2020. In London boroughs alone, parking charges were issued 10 times more often than the national average, with Islington issuing the highest fines of any local authority, costing drivers a staggering £44,799 from an average of more than 1,000 fines per day.
Meanwhile, Lambeth and Waltham Forest issued the second and third most fines respectively. Outside of London, Birmingham, Southampton, and Cardiff issued the most parking fines. A parking fine can be up to £70 outside of London, or up to £130 in London. However, the penalty is typically halved if a driver pays within 14 days.
Nicholas Mantel, head of Churchill motor insurance, said: "Motorists across Britain are regularly being caught out by increased and sometimes complicated parking restrictions. We would encourage drivers to always check parking signs carefully to ensure they avoid any expensive fines. If motorists do receive a parking fine, they have 28 days to pay it or appeal to an independent tribunal."
An Islington Council spokesperson said: "Islington Council is committed to creating a cleaner, greener, healthier borough, where it is easier for everyone to travel.
"Islington is one of the most densely populated boroughs in the country, which means that parking spaces are at a premium and space for parking needs to be properly managed. The council simply enforces existing parking laws, issuing fines when the law is not followed."
Below is the full list of UK councils with the most fines issued to drivers in 2022 per day.
Greater London
London Borough of Islington - 1012 fines issued, £44,799
London Borough of Lambeth - 999 fines issued, £48,424
London Borough of Waltham Forest - 874 fines issued, £41,215
City of Westminster - 843 fines issued, £42,099
London Borough of Newham - 720 fines issued, £34,206
Royal Borough of Kingston upon Thames - 606 fines issued, £32,818
Royal Borough of Kensington & Chelsea - 545 fines issued, £27,776
London Borough of Hammersmith & Fulham - 540 fines issued, £27,837
London Borough of Barnet - 507 fines issued, £24,548
London Borough of Tower Hamlets - 504 fines issued, £24,395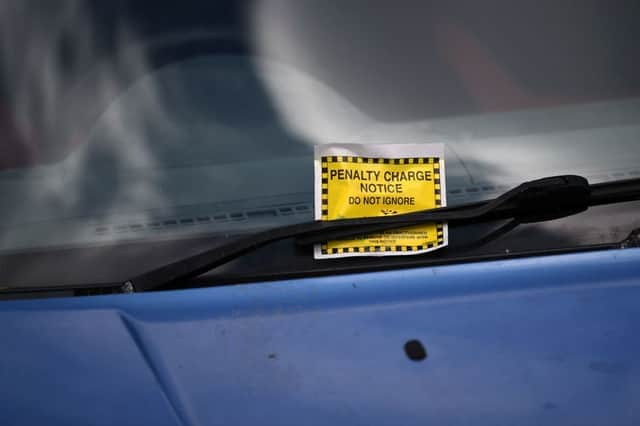 Outside London 
Birmingham City Council - 373 fines issued (total revenue not available)
Southampton City Council - 313 fines issued (£4,930)
Cardiff Council -  279 fines issued (£7,543)
Oxfordshire County Council - 264 fines issued (£6,862)
Christchurch Borough Council - 234 fines issued (£6,230)
Leicester City Council - 209 fines issued (£6,102)
Bradford Metropolitan Council - 204 fines issued (total revenue not available)
Portsmouth City Council - 186 fines issued (£5,417)
Luton Borough Council - 169 fines issued (£1,646)
Newcastle upon Tyne City Council - 169 fines issued (£4,991)