Anxious wait for Muhammad Mokaev as he does Wigan proud with gutsy win
Wigan's Muhammad Mokaev has been left hoping his incredible show of bravery in victory at the weekend hasn't cost him a long period on the sidelines.
Published 20th Mar 2023, 11:49 BST

- 2 min read
The 22-year-old former Deanery High School and St John Rigby College student extended his UFC record to 4-0 after making Jafel Filho submit in the third round of their flyweight bout in London.
Seconds earlier Mokaev had looked to be in a world of trouble, with Filho having locked in a kneebar submission attempt.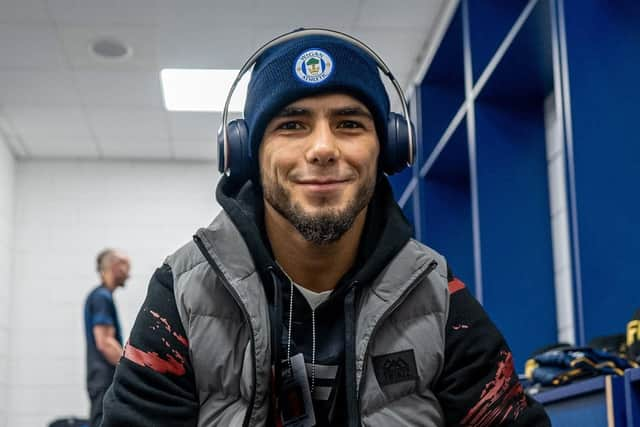 However, he refused to tap out, before securing a rear-naked choke for the win.
Mokaev, who was born in Dagestan but arrived in Wigan just over a decade ago as a refugee, could barely stand on his left leg as he left the ring.
He'll have an MRI scan to ascertain the full extent of the damage - but he has no regrets.
"When I won't tap, what he would do, it was very interesting for me…" he tweeted. "The pain was crazy, he had metal groin guard too. Respect to Jafel Filho!"
In another post, he added: "Seen some tweets saying 'You didn't tap, but you might risk to end your career!'
"I rather end my career without being quitter. I'm in crazy pain right now but if I would tap it would hurt my heart even more.
"I will do MRI tomorrow morning, I hope it's all good but I can't walk at the moment, but I'm still very happy with my performance.
"I had a shoulder injury but wanted to put on a show for you guys."
Mokaev's gutsy triumph impressed fellow Wiganer and heavyweight contender Tom Aspinall, who was working for BT Box Office.
The Atherton fighter said: "What did I say about this man's mentality? This man is different to the rest.
"The stuff that this guy's been through in his personal life, the guy has been through so much adversity.
"The guy is not going to give up with something like that.
"His mental strength, his physical strength, 95 per cent of people at least, 99 per cent would have definitely tapped to that technique."