Chairman Talal breaks silence on Wigan Athletic financial situation
Talal Al Hammad has reiterated Wigan Athletic's owners remain 'financially committed to building a stronger and more stable future' for the club.
Published 11th Mar 2023, 21:39 BST

- 2 min read
The chairman took to social media in an attempt to allay fears as to the future, less than 24 hours after the wages weren't paid on time for the fourth time this season.
That could mean a three-point penalty being applied, which would further hamper the club's attempts to fight its way out of the Championship drop zone.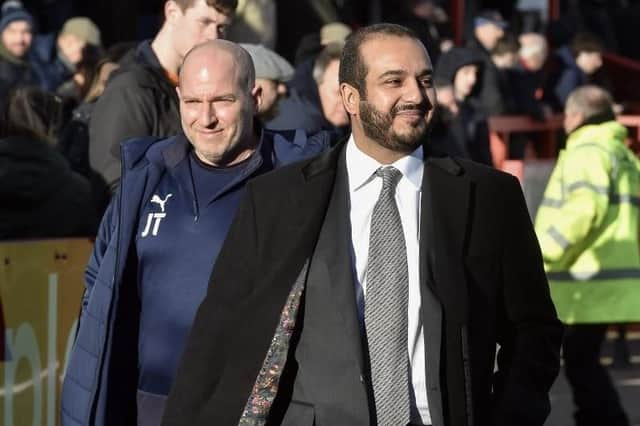 But Al Hammad insists all of the financial problems are 'temporary', and that 'a brighter future' is just around the corner.
"Dear Tics," he tweeted. "I am writing to you today to reflect on what has so far been a difficult and challenging season for our beloved football club.
"It is no secret that we have experienced our fair share of ups and downs over the past few months.
"As a club, we have faced some tough challenges.
"We understand that this has been a source of genuine concern for many of you, and I want to assure you that this is a temporary situation that will, along with the wages issue, be resolved next week.
"However, I also want to take this opportunity to address some rumours that have been circulating in the media about the club's financial situation.
"I want to make it clear that the owner is financially committed to building a stronger and more stable future and that the club does not have any debts.
"We know that the fans are the heart and soul of this club, and we want to thank you for your unwavering support throughout the season, even during this challenging time.
"We understand that it has not been easy, but we ask that you continue to stand with us as we work towards a brighter future.
"In closing, I want to reiterate that the ownership is fully committed to our club and to our fans
"We know that there will be challenges along the way, but we are confident that with hard work, determination, and your unwavering support, we will emerge from this season wiser and more resilient than before.
"Thank you for your continued support. Sincerely, Talal Al Hammad."