Oldham Athletic V Wigan Athletic: Live blog
All the action from Wigan Athletic's game at Boundary Park.
By Amos Wynn
Published 16th Jul 2022, 12:52 BST
Updated 16th Jul 2022, 13:03 BST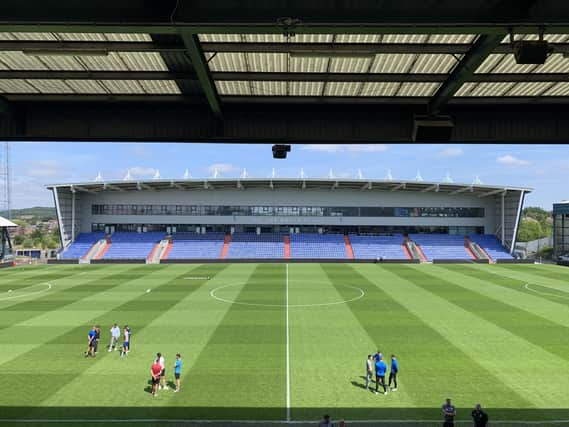 Live blog: Oldham Athletic V Wigan Athletic
Show new updates
Pressure on Wigan
10' Oldham put Wigan under some early pressure, but they are able to get the ball away.
Even opening 15
15' Not much to seperate the sides in the early stages. Neither keeper have had to make a save yet.
Goal to Oldham
Hallam Hope gets on the end of a great ball through the middle to score the opener. Amos comes out off his line, with the striker dinking it over his head, before tapping the ball into the empty net.
Drinks break
A small stoppage as the players take a drinks break.
Close for Latics
34' Max Power whips a free-kick into a dangerous area, but no one is there to get on the end of it.
Oldham with another opportunity
43' Ball laid off to Jack Stobbs, who was in plenty of space on the left wing, but was unable to control his side-footed effort.
Half time!
45' Wigan are behind at the break, with Oldham looking like the more lively of the two. Hallam Hope's 22nd minute goal is all that separate the sides.
45' The action has restarted here, with both sides making a number of changes.
Keane, Wyke, McClean and Jones all on for Wigan.