It was football, but not as we know it! Craig Salmon gives his view on Wigan Athletic's behind-closed-doors win over Huddersfield Town
It seemed just like any other Wigan Athletic away game as I travelled across the Pennines for the Championship clash against Huddersfield Town.
By Craig Salmon
Published 21st Jun 2020, 12:53 BST- 3 min read
Updated 21st Jun 2020, 13:14 BST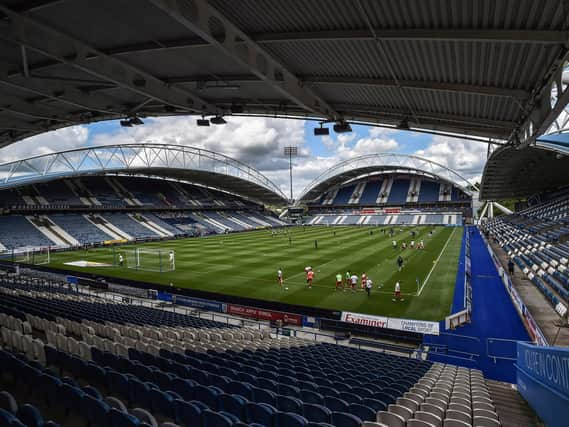 Setting off in good time, nothing appeared to be out of the ordinary heading along the M62 as I arrived in good time.
Navigating my way through the streets and roads of the Yorkshire town, I noticed one or two wearers of Terriers replica shirts milling around, just doing everyday tasks two or three hours before kick-off.
Immediately, I was engulfed by that feeling of matchday – you know the one which all football fans must feel every Saturday afternoon.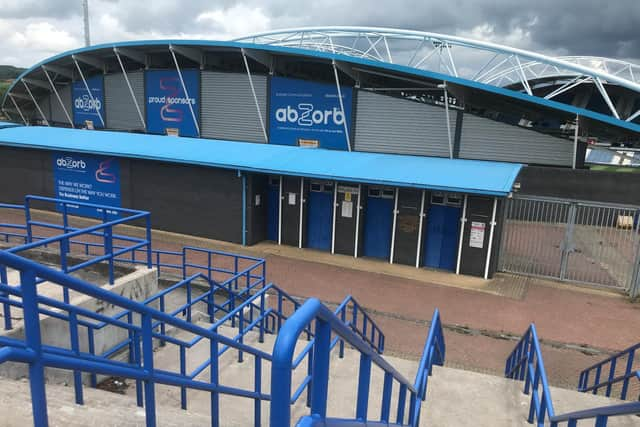 But then it suddenly dawned on me that this was no ordinary matchday – this was football post Covid-19 pandemic where supporters are not allowed to watch their team in the flesh and those home fans I saw were the only ones I was going to see all day.
Then I remembered back to my journey, there were no Latics scarves hanging out of car windows flapping in the wind or supporters' coaches in the inside lane trundling along.
On arrival at the St John's Smith Stadium, "eerie" was the first word which sprung to mind.
A face-masked steward requested my accreditation and I was guided to my parking space.
Even the cars were parked in such a fashion which adhered to social distancing to minimise the risk of transmission of the virus.
As I arrived at the ground, so too were the Wigan squad. In their ones and twos, they had travelled to the game in a convoy of cars.
Entering the stadium was like a military exercise. With my face mask on, first I was asked to disinfect my hands before a paramedic took my temperature.
This was where I got nervous as a high temperature would have resulted in refused entry, not to mention concerns about my health. Fortunately, I passed the test and I was allowed to make my way to my seat in the Press box.
Before games the norm is for radio journalists and newspapermen to mingle, usually while tucking into a pre-match meal laid on by the host club.
Not on this occasion though as we were handed one complimentary bottle of water and asked to remain in our seats at all times if possible.
With the warm-ups done and with kick-off approaching, the Latics substitutes came out early and decided to sit in the first few rows of the main stand rather than the dugout.
And there was certainly no grandstand entrance from both teams as they meandered out onto the pitch – the routine of shaking hands banned of course.
Both teams paid respects to the Black Lives Matter movement by going down on one knee and then it was time for the action.
Without the roar of the fans, I could have closed my eyes and imagined that I was standing at the side of a pitch in the local park watching the Dog and Duck take on the Brown Cow.
Just the voices of the players and both managers could be heard, interspersed by the referee's whistle.
Both sets of players tried their best, but the game just seemed to lack that intensity which comes when there is a crowd to urge them on that one extra yard.
Despite the strange atmosphere, a goal in each half from Jamal Lowe and Anthony Pilkington handed the Latics a morale boosting 2-0 win over their relegation rival.
After the final whistle was sounded, all that was left was to conduct the post-match interviews.
That was done by video communications app Zoom and despite not being in his presence, you could not help but notice the joy in Latics boss Paul Cook's voice as he analysed what could prove to be a huge win for the club in their battle to stay up.