Junior football club attracting girls from across the Wigan Borough enjoys league success
A North West junior football club has its sights set on growing the women's game further in the local area.
Published 2nd May 2023, 10:30 BST

- 1 min read
Eastleigh JFC, who are based at Hesketh Meadow in Lowton, set up their girls section 18 months ago with the help of Paul and Stacey Stead.
The club has enjoyed recent success, with the U13s winning their league.
Mr Stead, who played for a number of amateur teams in the area, said: "I wanted to do it before the Euros, so then when it went massive we'd already be established and we'd be able to attract more girls.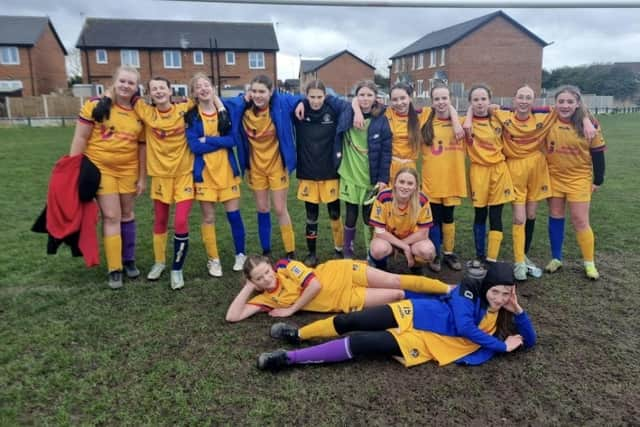 "We want to keep growing it."
Eastleigh JFC welcomes girls from around the surrounding area, including Wigan.
The Borough played its part in last year's Euros, with Leigh Sports Village hosting three group games.
Mr Stead hopes the lasting impact of the tournament will help them to expand their current set up and make the game even more accessible.
"Our lads section has two or three teams per age group, so it's our goal to have that many with the girls," he added.
"It would mean if someone came down who was brand new to football, there would always be a team they could jump into.
"Some of the girls who won the league couldn't even kick at ball 18 months ago.
"It's phenomenal how they have come on.
"The more girls down the merrier.
"When I finished playing, I always wanted to coach kids- my goal is to go into the academies."