The real Joe Gelhardt - Wigan Athletic Head of Education and Welfare Mike Hurn
Wigan Athletic Head of Education and Welfare Mike Hurn gives an insight into Joe Gelhardt - the player and the person - to mark the Young England striker's 18th birthday.
Monday, 4th May 2020, 6:10 pm
Updated
Monday, 4th May 2020, 6:12 pm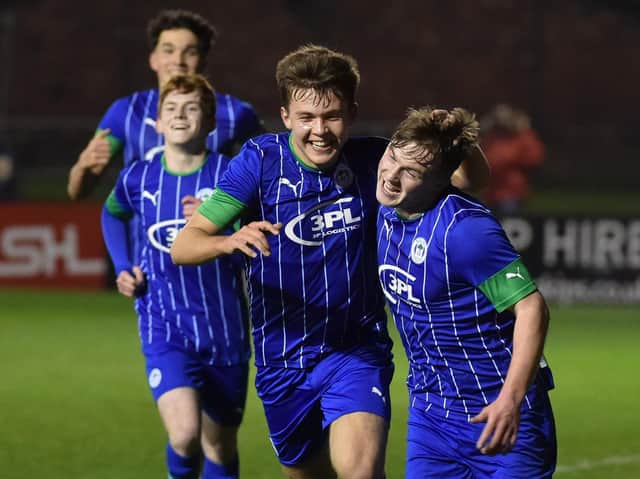 Joe Gelhardt scores for Latics Under-18s against Birmingham in the FA Youth Cup
"I've worked in football for many years, at different clubs, but there's only a few you see and go: 'Yes'.
"As a kid, he's an absolute pleasure to have around the place, and that comes from being part of a great family.
"If you passed them in the supermarket, you'd never, ever think that he was anything at all.
"He is just the most humble, grounded kid who's worked so hard to get where he is.
"When he can't come in for his education, because he's training at Euxton, he's the first to let me know.
"And he'll always come in on Wednesday, which is the usual day off for the first team, and catch up with his studies.
"He went to Chesterfield High School, in Crosby – a great school, who also produced James Vaughan, Callum Lang and various others.
"Obviously they've always had a good school team! But they've also been very supportive with the studies as well.
"He gave up a couple of GCSEs so he could train with the Under-18s and play for the Under-17s, the Under-18s and occasionally the Development Squad.
"It was just a case of showing him the pathway, but also holding him back, so his studies didn't suffer.
"Some of the bigger clubs in the north west will take players out full time to work on them.
"There are now rules to prevent that, but we've always avoided putting ourselves in that position to ensure the studies didn't suffer."