Talking football: Time for bridge building to give Wigan Athletic hope ahead of crunch
Even by Wigan Athletic standards, the events of last Friday were quite something.
Published 28th Mar 2023, 15:15 BST

- 3 min read
First up was word that the first-team squad had collectively decided, quite rightly, not to train until their wages - already two weeks late - were paid.
Then came Steven Caulker's LinkedIn post accusing the owners of 'lies' that were 'affecting the mental health' of the players.
Next was a strongly-worded statement from the players highlighting the 'disrespect' being shown to them by the owners.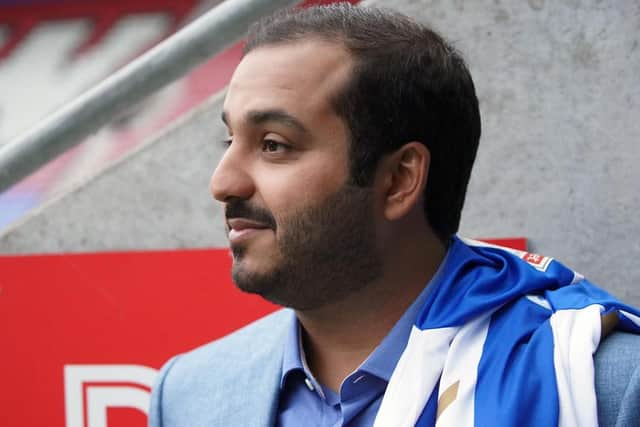 Finally we received confirmation that the players had finally been paid.
Cause for celebration? No.
But a positive step forward? Yes.
That wasn't all, though. Not by a long shot.
Next was the departure of Mal Brannigan as chief executive.
Given the wording of the statement, it was clearly a decision taken by the club rather than the individual.
Was Brannigan the only one to blame for the carnage that's unfolded over the last nine months or so? Absolutely not.
But less than 12 months after being named League One CEO of the year, it was Brannigan who paid the price for recently released financial results – losses of almost £8million, far in excess of what had been projected.
So where does that leave us?
Well firstly, and obviously, the owners have a LOT of bridges to build if they are to regain the trust of their playing staff, let alone the club's supporters.
Chairman Talal Al Hammad is over this week, and that's a huge and very welcome first step in doing so.
He'll be meeting players, staff and supporters, as well as Lisa Nandy MP and the EFL, in an attempt to provide much-needed reassurances on a number of issues.
Latics, of course, are in need of a new chief executive.
And it wouldn't take a huge joining of dots to suggest Jonathan Jackson might well be a person of interest to the board.
They'll have seen the huge lift in spirits following Shaun Maloney's return to the club.
Jackson represents another trusted face from the past and, even more importantly, someone who is well versed with the need to run the club within its means.
Yes, there were huge losses during his previous spell, but they were agreed losses with previous owners IEC, who were solely and entirely to blame for what occurred.
Jackson always maintained his desire to move towards a cutting-the-cloth-accordingly set-up, which would tie in with the chairman's most recent statement over the weekend, and his plans to 'build a sustainable future for the club in line with a modern data-backed approach'.
Another huge step towards getting everyone back onside would be paying the next batch of wages - which are due on Friday week - early.
In terms of actions speaking louder than words, that would represent a massive gesture of goodwill to a workforce that has experienced a hugely uncertain, and worrying, last few months.
On the pitch, there's the small matter of Saturday's visit of QPR, which falls very much into the 'must-win' category.
Fingers crossed Al Hammad's visit this week will provide off the field answers, leaving Maloney and his men to do their business on the field.
Eight points adrift with eight games remaining looks a tall order.
But they don't call this time of the season 'Wigan time' for nothing.