Unpaid Wigan Athletic players hit out at 'disrespect' shown them by owners
Wigan Athletic's playing squad has issued a collective statement to highlight the 'disrespect' they say they've been shown by the club's owners over continued failure to pay the wages on time.
Published 24th Mar 2023, 16:24 BST

- 2 min read
The Latics players are currently staying away from the training ground until their most recent wages - which were due a fortnight ago (March 10) - are paid.
It's the FOURTH time this season they haven't been paid on time, with the EFL recently imposing a three-point penalty.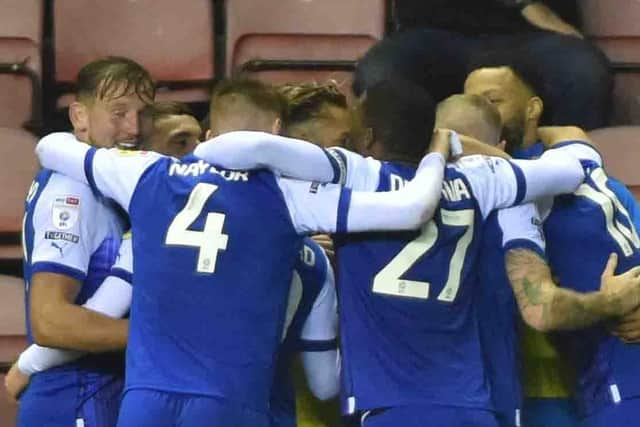 And following a series of meetings, the players have got together to call out the owners - about the ' inaccurate information on numerous occasions' about when they'd be paid.
"We're all proud to play for WAFC, and we recognise that it's been a difficult season for the club in terms of results and performances on the pitch," the statement read.
"With a lot of speculation in the media surrounding the situation off the pitch, we want to clarify the current position we find ourselves in.
"We haven't been paid our wages this month, and they are now two weeks overdue.
"To add to that, we've been given inaccurate information on numerous occasions about when the outstanding wages would be paid.
"And this isn't the first time this has happened to us this season.
"The disrespect this shows all members of staff at the club is not acceptable, and it needs to change.
"We are now closer to next month's pay, and the staff at the club needs reassuring that this situation will change
"This isn't just about the players - this is about the financial security and wellbeing of every member of our WAFC family that works at the club.
"Finally, Wigan is a working-class town that prides itself on hard work, integrity and sticking together as a community.
"We need the owners of the club to show this commitment and respect to the staff and the fans.
"Thank you for all your support in what is a difficult time for everyone associated with the club."
Latics return to action next Saturday, April 1, when QPR visit the DW.
Shaun Maloney's men are eight points adrift of Championship safety with only eight matches remaining.