Wigan Athletic 'chairman' confirms takeover
The chairman of the Bahrain-based consortium has confirmed the purchase of Wigan Athletic - which he says it a 'remarkable outcome'.
Monday, 15th March 2021, 7:19 pm
Updated
Monday, 15th March 2021, 7:37 pm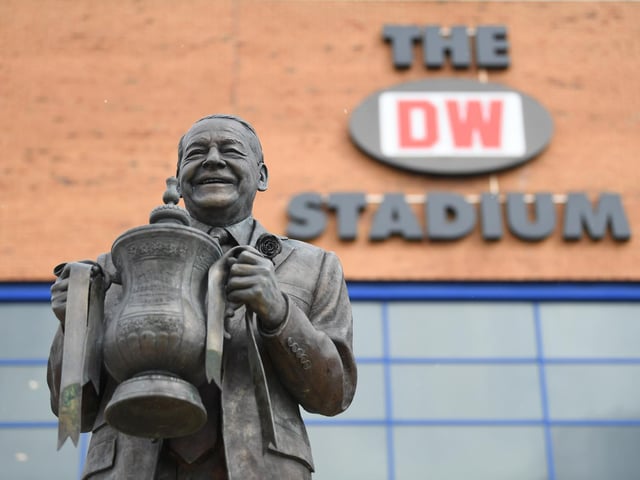 The DW Stadium
After weeks of speculation, Wigan Today revealed over the weekend a deal was imminent and would be confirmed early this week.
And from his personal twitter account - which was retweeted by the official club account - Talal Al Hammad has revealed the news Latics fans have been waiting nine months for.
"I am pleased to announce we have finally signed the Purchase Agreement for Wigan Athletic Football Club, between Phoenix 2021 and the Joint Administrators," he wrote.
"I would like to take the opportunity to give my appreciation to Mr Abdulrahman AlJasmi, the owner of Phoenix 2021 and Europa Point Investment Corporation (EPIC), his investment team in Gibraltar and the Phoenix Management Team as they showed full support of this opportunity from the beginning and their commitment led to this remarkable outcome.
"I am grateful to Wigan Council, the Supporters Club, and the Joint Administrators, as we would not be where we are today without your support and cooperation. Furthermore, my most heartfelt thanks goes to the valued supporters and employees for their devotion and patience. We understand the significance of the responsibility we will hold as the owners of Wigan Athletic Football Club and we will work to earn your trust.
"The Phoenix management team and I look forward to finalising the outstanding matters. This will enable us a speedy conclusion thus allowing us to be the new custodians of this reputable football club.
"I am looking forward to visiting Wigan in the near future and I wish the club and the town prosperous years ahead."
Get 20% off our sports subscription package and stay up to date with all the latest Wigan Athletic news with a year's subscription to WiganToday for less than 9p a day. Use promo code TRANSFER20