Wigan Athletic: The 12th Man PART 2 - 'We're back on our feet and have been given the green light to continue with another standing eight count behind us...'
Our panel of Latics experts run the rule over (yet another eventful week) at the DW...a new manager and three more additions to the squad before the transfer deadline...
Published 2nd Feb 2023, 13:59 BST

- 12 min read
Updated 2nd Feb 2023, 16:58 BST
The latest chapter of 'There's Never a Dull Day at Wigan Athletic' has given us quite a bit to talk about in only a week's time. We've sacked a manager, hired his replacement, and have made several new signings - all while our fanbase has expressed a wide variety of emotions throughout the course of these happenings. The transfer window is now closed and the squad we have now will be the one who takes us through the finish line - for better or for worse. Kolo Toure is out and Shaun Maloney is in. I, for one, was not happy to see Kolo leave. I wanted to see him and the squad persevere together. A successful Kolo tenure could have produced one of the best stories in world football by May. Yet, it was not meant to be. Kolo was not the right fit for what this club needed in the present time. I hold no ill will against him and wish him well with his future endeavors, but it's time to look forward. Like Kolo's prior appointment, the news of Maloney taking over as gaffer was met with a very mixed reaction. Some celebrated the return of a former player who produced some very magical moments on the pitch during the most prominent era of club history. Others were less pleased the club hired another inexperienced manager whose only time in charge produced a less than stellar record at Hibernian one year ago. I was leery of Maloney at the time of his announcement, but felt much more confident in his leadership abilities after watching his first interview. He made it clear we would not attempt to play like Barcelona overnight - or at all for that matter - which is something that hampered Kolo during his time at the helm...a hesitant commitment to our playing style. He was clearly trying to fit a square peg into round holes in his effort to have us play out of the back. What Maloney also did well during his interview was communicate how we are not too far away from becoming a team that can turn its form around. We were playing mid-table football through our first 13 matches of the season and elevated as high as ninth in the league table. We also still possess most players from the squad that fought off valiant competition to win the League One title last season. This group knows how to win together and Maloney believes he can be the one to help recultivate that winning culture within the squad. As for the end of the transfer window, there were no late night fireworks for incomings or outgoings. We brought in six new players during January; each of whom possess attributes that can improve the team. This doesn't mean Maloney will have an easy time picking the starting XI for Blackburn on Monday. We have the right mix of individuals who can lead us to safety. The greater problem is we have struggled to get the right XI on the pitch for the majority of our matches this season. However, our next fixture marks the start of a new era at Latics, and there's plenty of reason for optimism again. The slate has been wiped clean for a third time this season, and a new realm of possibilities has presented itself to our club. We're back on our feet and have been given the green light to continue with another standing eight count behind us. It's time to show we have plenty of fight left in us for this season.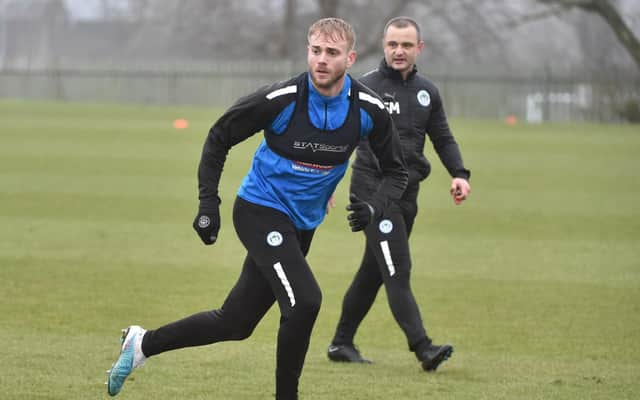 Well it is certainly never dull supporting Wigan Athletic. After just nine games and no victories, the Kolo Toure reign is already over. It was always a massive risk giving an unproven manager the task of keeping an out-of-form team in the Championship. However, even those with the most negative mindsets could not have imagined going as badly as it did. From the off, the players did not seem to know what they were being asked to do, and clearly did not buy into the new manager's methods, hence the lack of any positive results. I don't blame Kolo for taking the job, but he was obviously not ready to be a first-team manager, and time will tell if he ever will be. The board have to take the responsibility for appointing completely the wrong person for the role, and our relegation plight has got a lot worse since his arrival and subsequent departure. And so onto the next manager, always a clear sign of a club in disarray when you're on to your third manager of the season in January! Wigan will become the new Watford at this rate! If Shaun Maloney performs as well as a manager as he did as a player here, we will stay up with ease. Definitely in my opinion one of the top 10 players to ever play for Wigan, a legend no doubt. You could even argue he was the best, I'd go Arjan de Zeeuw for various reasons, but I digress, a debate for a different day I'm sure. However, he is not a player any more and his very brief managerial record is sketchy at best. Would I have given him the job? To be honest, no I wouldn't. But then again, I am not sure what the viable alternatives were, and which managers were actually genuinely in the frame and keen to come. Not exactly an appealing prospect at the moment, are we? That said, I have a feeling it might just work. If we are honest, things can not get much worse. Maloney understands the club, and I am confident we will see an upturn in unity, endeavour and application from the players, which will hopefully lead to some positive results on the field. I also think his arrival will lift the atmosphere and crowd support in the stadium. I was also very impressed with how he spoke in this first press conference where he appeared bullish, up for the fight, and was honest enough to say issues needed sorting in both boxes before he would start to look at his preferred style of play. So evolution rather than revolution, which is an approach I am sure we can all agree with especially given our predicament. The transfer window has seen some interesting arrivals coming in, mostly via the loan market, and it will be fascinating to see what formation the new manager has in mind, and if the new arrivals can bed in quickly to make us a competitive Championship team. I think we will have a much better idea after the next three games if it is 'mission impossible', or if we have a genuine chance of overturning a five-point deficit over the remaining 18 games and performing another relegation Houdini act. My head says no, as I still don't think the players are good enough, whoever is in charge. However, my heart says yes. We are Wigan after all, and are used to defying the footballing odds and logic, so why can't we do it again with 'Super' Shaun Maloney at the helm? Up the Tics!
This time last week, I was wondering how our season would pan out, who we would manage to bring in before the end of the window, and what the atmosphere would be like at our next game at Blackburn, given how things had gone in our previous nine matches, coupled with comments made by Toure in the press after our match against Luton. Fast forward a week and we've another new manager, more new signings and a healthy following going to Blackburn to back the new manager and the team. There were arguments for and against the appointment of Shaun Maloney. I initially had my doubts when he was linked immediately after Kolo's departure, given he was overlooked in the initial interview phase. Looking back, it's apparent now a big name was sought the first time around by those who write the cheques. Reading about Maloney's journey into management and how he overcame the disappointing end to his time at Hibs gives some reassurance. Moving on to signings, every one is a gamble and it's been up to the owners to back whoever is in charge with what they feel appropriate for the task at hand. Coming out of the window with two experienced defenders, two current internationals and two seemingly mobile midfielders the squad looks a lot healthier. Time will tell, of course, if these signings will help us off the bottom of the table. Going into the last 18 matches, I think there's small shoots of optimism starting to grow. Having a manager connected to the club always seems to benefit us. With him playing such an important role to play on that fateful day in 2013, it'll bring a connection to the fans the previous manager could only dream of. That doesn't guarantee success, of course, but it will buy him time. It's never boring, is it!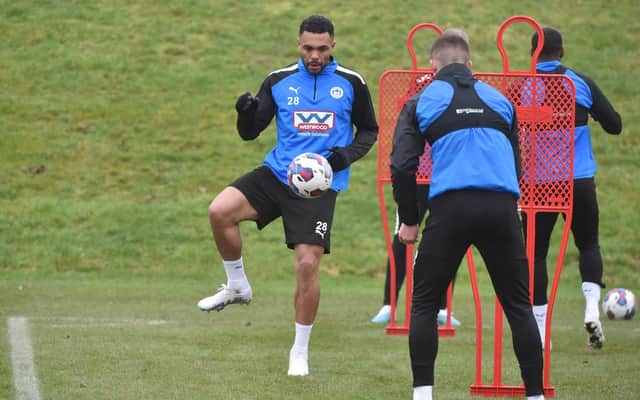 Another transfer window shuts, and another eventful deadline day at Wigan Athletic that saw the arrival of Martin Kelly, Omar Rekik and Danel Sinani. They join Miguel Azeez, Christ Tiehi and Steven Caulker, totalling six new faces to bolster the squad for the second half of the campaign under Shaun Maloney. Gwion Edwards also left for a loan at Ross County. While fans have been questioning the lack of left back/striker in the deadline day incomings, it turns out Maloney has just been defrosting Charlie Wyke and Tom Pearce, as the pair were pictured looking more than match fit in the training photos on Thursday morning. What a welcome breath of fresh air in between all the recent upheaval. Welcome aboard to the newbies, and a big welcome back to Chaz and Tom! I must admit I was among the sceptics when we announced Maloney would be taking over Kolo Toure's (very short) reign. I questioned whether we were making the same mistake twice. And then I heard him speak. And by Christ (Jesus, not Tiehi) the man gets it, doesn't he? It really really is a case of 'once a Tic, always a Tic'. Don't get me wrong, there's still the element of inexperience in his managerial locker. But I'm starting to wonder if maybe, just maybe, this might work. If we somehow manage to stay up this season, the man deserves a statue next to Uncle Dave outside. If we don't survive the drop, I won't be as disappointed as if we'd done it under Toure. There are glimmers of hope. Albeit small just now, but I'm feeling cautiously optimistic… Up the Tics ;)
© It's never dull is it? Never has that seemed more apt than during the last week. There was a headline used by this very publication back in those heady days of 2015: 'End of an Error'. That was in relation to the sacking of Malky Mackay after a ruinous period in the history of Wigan Athletic. Though that was in reference to the sacking of a man who should never have stepped through the door at the DW Stadium for reasons other than football, we can certainly call the appointment of Kolo Toure an error. I have no doubt Toure - and for that matter everyone on his coaching staff - is a gentleman. The players Kolo has played alongside in his career have said as much but sadly, on the pitch, it was becoming clearer by the day this was a serious error of judgement by the club. Being the happy clapper I am, I'm always willing to give the club the benefit of the doubt, I had shared the same horror and trepidation when Toure was first announced as favourite on that Friday before the World Cup began, and I wondered exactly what we were doing when it took an extra week to get the appointment over the line. I'd hoped Toure had done his homework on us before he agreed to take over. But with each defeat it looked like he had never seen us play before (this is quite likely) let alone know how to get us out of the mess we found ourselves in. The departure of Toure was the right move, now the club have to hope they've got it right with the appointment of Shaun Maloney. If I tried to dissect the atmosphere on the ol social media, I'd be here all week. But it basically swung from one extreme to another, euphoria after Toure's departure to anger (from some, not all) at the arrival of Maloney, and back to euphoria once people actually stepped back and watched what he actually had to say about the side he had inherited. Many will disagree, but the arrival of Maloney makes sense in some ways Toure's never could. It certainly matches up with what the board were reportedly looking for when they decided to end Leam Richardson's reign. Someone who knew the town and knew the club, while committing to a clear philosophy and defined way of playing. Maloney matches up with all of those. People obviously and quite rightly point to his short tenure in charge at Hibernian as a cause for concern, but that doesn't always tell the full story. He had a record of eight wins, seven draws and nine losses in all competitions during his time at Easter Road. That gave him a win percentage of 33.33 per cent - not world beating, but eerily similar to those that came before and followed him at Hibernian. And importantly, a win percentage that would easily see us stay up if replicated over the next few months. Maloney's interview upon his appointment was a very good watch and, knowing club legend Graham Barrow is back as assistant manager, any thoughts the players will be downing tools can be for the birds, because that simply won't fly. People only need to see the reaction to Barow's presence in the away end at Shrewsbury on the final day last season from Max Power, James McClean and Callum Lang to know just how important he has been for those careers. If he and Shaun can foster the sort of spirit we're going to need to get out of this, and importantly get those senior players playing at their best again, we may just have a chance here. Transfer deadline day brought more drama, but not that many incomings or departures. A promising central defender from Arsenal and a winger from Norwich, who reached the play-off final with Huddersfield last season. You can't say we don't look stronger than before the window opened, but whether it's going to be enough is still up for debate. Maloney represents an interesting time as a Latics fan, he was part of a side that delivered so much, but can Maloney the manager deliver a fraction of that? If he can, his status as a bona fide Latics legend will be cemented.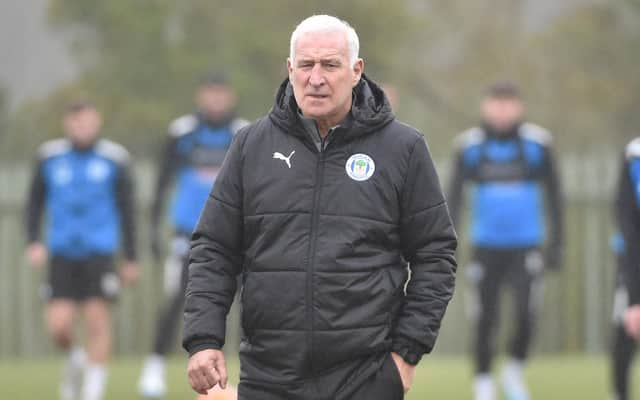 As Kolo Toure's Wigan Athletic reign ended last week, it's fair to say that period of time was one big mistake. But in new gaffer Shaun Maloney and his assistant Graham Barrow we've got two coaches who know the club and know how to steer out of trouble. Despite his tenure at Hibernian being shorter than he would have liked, Maloney does have some genuine managerial credentials, perhaps something which Toure lacked. Maloney's time at Belgium with Latics legend Roberto Martinez shows he has some serious coaching ability. On the whole, we had a decent transfer window even though, due to the presence of two managers during the month, we've recruited a bit of a mishmash of players. Steven Caulker admitted via his Linkedin page that he came to the club to work under his former Liverpool team-mate Toure, while Christ Tiehi – who is eligible to represent Cote D'Ivoire – arrived at Latics for similar reasons. But in the shape of Danel Sinani and Martin Kelly, Maloney was able to bring some proper Championship quality and experience to the table. In Miguel Azeez and Omar Rekik, Toure and Maloney have been able to bring in an Arsenal youth player each, whom may both benefit the club. However, depending on the formation Maloney implements, Latics may not have signed as well as we could have done in the window. Left-back is an understandable position of concern among the fanbase. Tom Pearce seems to have disappeared off the face of the earth, while Joe Bennett has been a mere shadow of the player he was at Cardiff. James McClean is a quality player but left-back just isn't his favoured position. You'd also have to go back a long time to when new signing Kelly was more of a full-back than centre-half as well. Ultimately, despite our recent lack of form, all is not lost. It's time to get behind the new boss and his players. If other results go our way on the weekend, and we somehow get a win on Monday night, then all of a sudden Wigan could be just one point from safety. There's a lot of work for Maloney to do, though.