Wigan Athletic: The 12th Man (part 2): 'Wiganers love a battle, we love to be underdogs and we love to do our town proud...'
Our panel of Wigan Athletic experts are bursting with pride and passion as the club fights on and off the pitch to survive...
Published 14th Jul 2020, 12:17 BST

- 7 min read
Updated 14th Jul 2020, 12:20 BST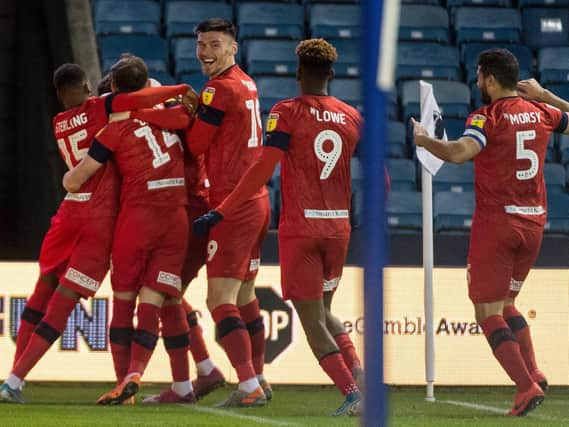 That tackle. Will it serve as a beacon of hope for the team for the remaining matches or will it become forever a GIF to be replayed over and over. Either way, you cannot fault the fight and commitment of Antonee Robinson and all his team-mates at the weekend. It was frustrating but Barnsley were fighting for their lives too, so all in all when you look at the other results a point away from home wasn't the worst outcome. Hull City now becomes the next focus and, while the 12-point deduction hangs over our heads, we need to keep the pressure up on Hull and the other teams below us. Anything other than a win and we are then reliant on our summer signing, David Phillips QC, and his away game at the EFL in Preston. The stuff on the field is easy, the stuff off it is worrying and very concerning. No one really knows the reason why Au Yeung Wai Kay put the club into administration but, with a £28million loan appearing to still be around, I have to think the intentions are not to save this football club. The administrators will carry on their duties and we will see more players leave to raise funds. I think we might see some first-teamers leave over the coming 10 days or so, as the wage bill needs to reduce to make a sale more attractive. I could spend hours speculating on the outcome, about why this has all happened but, like everyone else, we don't really know and hopefully, in the fullness of time, it will all come out. For now, all we can do is keep backing the team, keep donating to the fund, buying bricks for the 'Wall of Hope', keep buying from the club shop, getting our cut-outs, and buying the match streams. Will it be enough in the end? We don't know. But one thing we do know for sure, Wiganers love a battle, we love to be underdogs and we love to do our town proud. It won't be for a lack of effort from all concerned if this club dies. Just writing those words is horrible. Into these Hull men right from the off.
What can I say about our current plight? I've been watching Latics for almost 40 years and thought I'd seen it all. But this, I just can't get my head around. From the day administration was announced to today, I still can't comprehend that potentially we may not have a club to support next season. The fans have rallied round in the best ways possible, from raising thousands of pounds in so many different forms, to the detectives among us! They've been the best. I've been to plenty of away games over the years and actions/words haven't always been positive, but this support for the club has been second to none. Let's all hang on together, and hope and pray we'll be celebrating at the end of the season. UP THE TICS!
I said last week that, whatever happens from now, Paul Cook and his players have already done the club, and indeed the town, proud. That was clear again on Saturday as Latics battled manfully against a Barnsley side who knew that failing to win meant near-certain relegation. Barnsley's next three games include Leeds, Brentford and Nottingham Forest - all sides at the top end of the table, who need something to either keep up their promotion push or secure a play-off place. So it isn't a stretch to say Saturday was must win for Barnsley. Was it for Latics? Well I'd certainly be sleeping a lot easier if we'd managed to get three points but, even with the 12-point deduction hanging over us, we still have a chance. That chance needs to be grabbed with both hands against Hull tonight. The Tigers clearly have issues of their own, but unless we exploit them it'll mean nothing. Two wins may be enough, but none of the next three will be easy. When are they ever? But against Hull we have the chance to lay down a marker, and say to those at the bottom we're not dead and buried yet. The lads looked out on their feet on Saturday and, although Cook has quite rightfully stuck with the same line-up over the last few matches, I expect to see changes. Losing Danny Fox is a body blow but, with Kal Naismith's performances at centre-back over the last few months still fresh in the memory, it isn't the disaster it could have been. To realistically stay in the division, we need to win our next three matches, which would hopefully be enough. But what's the point of retaining your Championship status if there isn't a club to watch next season? And on that score, things are definitely still up in the air. According to some in the national press (I won't dignify the name of the publication) a number of bidders have already baulked at the size of our wage bill. Considering it's one of the smallest in the division, it doesn't say much for those wanting to purchase a Championship football club. With Jenson Weir and Joe Gelhardt set to depart, it could be the start of a firesale the club needs in order to pay bills, but could be disastrous for any prospects next season. As Chris Marsh pointed out last week, we've spent 10 years building up the academy to make the club self reliant, and in the space of a few weeks it could be torn apart – thanks to two chancers in Hong Kong. Which once again shows the huge lack of foresight with this whole situation. Two big transfers this summer, with a third consecutive season of Championship football to come, could have seen the club turn a profit and potentially launch a play-off bid next season. Why pull the trigger now? Why not wait till the summer? None of it makes sense, but the Wigan branch of CSI on Twitter can shed more light on the situation than I ever could. All that matters now is we fight for our future. A future taken away from us, we owe it to all of those who back in 1932 insisted Wigan could sustain a football club. Good luck to the lads tonight. They've been an absolute credit to our club and, although we can't be there for them in person in heart, we're right with them in spirit.
As we all know, the last couple of weeks have been the most turbulent in our club's 88-year history, and my heart goes out to the dedicated members of staff who've been made redundant through completely unjust circumstances – they gave everything for the club and I sincerely hope they'll be able to return once we're back in safe hands. On the pitch, it's been remarkable to see our form carry on despite all the turmoil. Nine clean sheets in 10 games is an incredible effort, and shows just how much these players care about this club. They're all stepping up for us when, honestly, they could have chosen not to. They'll always be remembered for that, and I'm confident we'll keep fighting to the end – that's the Wigan way of course. I've lost count of the amount of times we've been written off and ended up defying the odds – but this would be our greatest ever escape by some distance. If anyone can, it's this incredible group of players and staff that are still with us, fighting tooth and nail for our future. Paul Cook had many doubters over the course of the season, me being one of them after our run of results during the winter period. But the leadership and humanity he's shown during this crisis has convinced pretty much all of us that there is no better man to have at the helm. The circumstances we find ourselves in also highlight just how much of a community club this really is, and how many people care, especially for a club with 'no fans'. The lengths many have gone to to raise money for and to help the club is heart-warming, and shows just how important Wigan Athletic is to the whole town and also to the wider footballing world, after seeing how many supporters of other clubs have donated to the cause. It should not at all be necessary for the fans to be having to do this and be picking up the pieces, but we're doing it because this club deserves it for everything it's given to us over the years and the memories that will last a lifetime. Hopefully these efforts go a long way to saving the club, and we'll have many more of those memories made over the coming years. Just eight days of the season left and the three biggest games in our history to go. Let's hang on.
During this awful time for our club, it's been brilliant to see so many "good eggs" doing their bit. There's too many to mention, but from garage sales, artwork sales, running, walking, cycling, brick wall building and so many other goodwill gestures, hats off to all for their ongoing efforts and the Supporters Club for pulling it together. In addition to the off-the-field work, on the pitch the fight goes on. After beating QPR, the reaction from the squad spoke volumes. There's no doubting this squad and management team, and they won't be letting off for the final few games. We went to Barnsley knowing the loser would probably be relegated, assuming we're unsuccessful in our appeal. Although we weren't at our best, we saw another determined display against a side who simply had to win. A quick nod to David Marshall, who has pulled off some classy saves during the nine clean sheets and deserves some recognition for a phenomenal effort. I think we can all agree we're lucky to have Antonee Robinson available for the final three games, given his robust challenge in the first half. Danny Fox was slightly unlucky, but he gave the referee a decision to make. We're short at the back, but I'm confident 'Mr Versatile' Kal Naismith will step in if required. So up next is one of the biggest weeks in the club's history. I'm not sure what my emotional state will be come the end of it, but I genuinely believe with the commitment shown there's enough in this squad to see us safe. Sadly we're highly likely to see this squad broken up given the financial situation. I'm hopeful soon we can get back in the DW and show our appreciation to Paul Cook and his team for how they've conducted themselves throughout this nightmare.