Family confirm passing of the British Bulldog's dad, Sid
Sid Smith - the father of Wigan's own 'British Bulldog', Davey Boy Smith - has died, the family have confirmed.
Published 1st Mar 2023, 11:34 GMT

- 1 min read
Updated 1st Mar 2023, 12:30 GMT
The sad news was confirmed via a post on social media from an account run by Georgia Smith, the daughter of Davey, and granddaughter of Sid.
"It is with great sadness that I have to share that my grandad, Sid Smith, has passed away," the post read.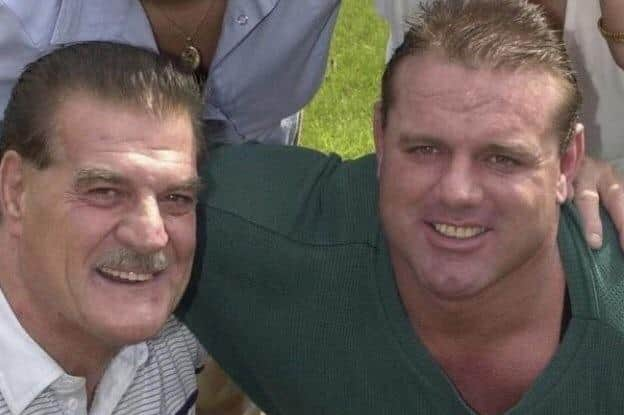 "While you can never be prepared for devastating news, knowing he's no longer suffering, provides a level of relief to our family.
"We're gonna miss you grandad, you're reunited with nana Joyce, Tracy, my dad, and Terrance.
"Thank you again to Shelby Raee and my aunt Joanne Smith for being there, helping him every step of the way.
"RIP Grandad. I'm very heartedly we could all be together in Cardiff for Clash."
The final comment was in reference to a recent WWE pay-per-view held in the Welsh capital, which Georgia flew over to attend on behalf of her dad, who was from Golborne.
Wrestling great Lex Luger was among those to post a message of condolence.
Luger - a former tag-team partner of Dabey Boy - simply tweeted a post containing three praying hands.
Sid and his wife, Joyce, had three more children other than Davey Boy - another son Terrence, and daughters Tracy and Joanne.
After emigrating to Australia during Davey Boy's very early years, they returned home to a council house in Wigan, where Sid lived the rest of his life.