Brian Carney helps deliver own daughter as midwife didn't arrive in time
Brian Carney has revealed he helped deliver his own daughter at home during lockdown.
Published 22nd Feb 2021, 08:30 BST

- 2 min read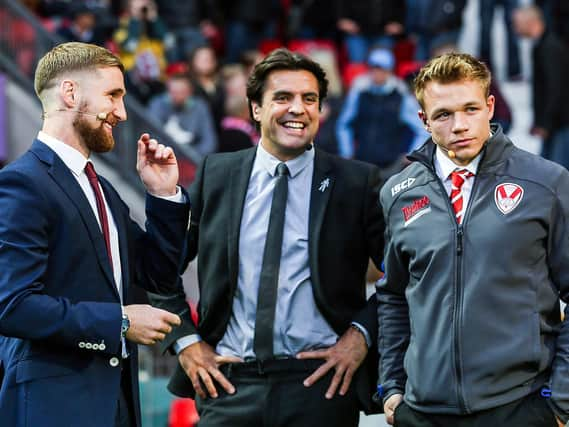 The Sky Sports presenter and former Wigan winger had to act fast when wife Rebecca went into labour.
They had planned for a home birth but, with the midwife still on her way, Carney had to spring into action when Rebecca knew baby Shea was coming.
The 44-year-old made the admission while speaking to The Matty Johns Podcast, which is hosted by his good friend and former Wigan team-mate.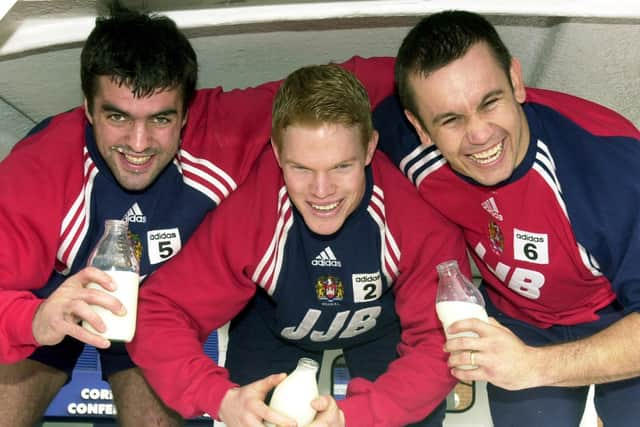 "Anyone who watched me play, would be petrified to think of someone with hands as bad as mine, delivering a baby," said Carney.
"Rebecca came down on the Sunday morning and said, 'I think I'm going to have it today'.
"We had a blow-up bath in the office, so I filled it with water... she jumped in, I rang the midwife. She was coming from about an hour away, and she set off – and then things accelerated.
"Rebecca said I think it's coming now, so I started taking off my socks and trousers and she looked at me and said, 'What are you doing?'
"I said I'm getting in with you. She said, 'No, catch it from the outside'. Little Shea popped out 15 minutes later.
"Then there was a knock on the door and the midwife arrived. Thankfully, I had some assistance – Rebecca's mum was in the room and she was a calming presence."
Carney and Johns joined the club at the same time ahead of the 2001 campaign.
While Johns spent only one season with the Warriors, Carney stayed until the end of 2005.
He then had a season at Newcastle Knights and was named the NRL's Dally M Winger of the Year.
Carney later switched codes and played for Ireland before a brief stint with Warrington.
During the hour-long podcast which also includes Johns' wife Trish and their two sons, Jack and Cooper, Carney recalled how a prank on prop Neil Cowie backfired.
He had previously revealed the story writing a foreword in Terry Newton's autobiography.
Carney had stolen a frog keychain from Cowie, who "threatened revenge, but nothing came".
Later in the year, former winger Carney was driving along the M6 with Johnns as his passenger. "I hear a rattling sound. And then it was like something out of a movie – I'm doing 70mph, as half of my car flies off," said Carney.
"I reversed down the hard shoulder until I got to the back of my car. I said, 'What do I now?' and (Johns) said, 'Let's just sling it!'
"And we arrived at training and Cowie was in there with a big grin, I was furious. I thought, I could have killed someone."