Oliver Gildart pleased with return despite 'off day' for Wigan Warriors
Oliver Gildart was pleased to complete his first match in nearly a year – even if it did lead to a "brutal" inquest.
Saturday, 5th September 2020, 7:19 am - 1 min read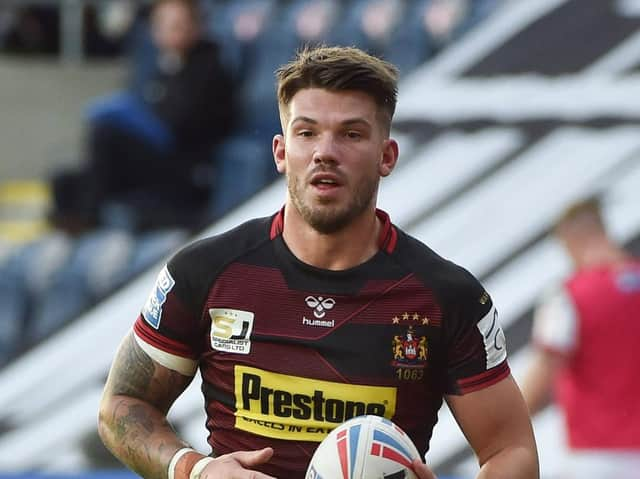 Oliver Gildart made his first appearance for Wigan in nearly a year
The Warriors centre made his long-awaited return from a shoulder operation in Thursday night's shock 34-18 loss to bottom club Hull KR.
He suffered the injury in Great Britain's tour opener last October and the lockdown stalled his rehab.
"It was very good to get back," said the 24-year-old.
"Performance-wise, we were way off as a team. But from a personal point of view it was good to get through the 80 minutes after so long out.
"I was waiting for my second wind, I know people say you can't replicate the match fitness but it's true.
"I've looked at the GPS and I was up there with the most metres and while I didn't do too much defending, I got my shoulder in a few awkward spots in tackles and carrying the ball, so it received a good test and it felt fine."
His successful return was one of the few positives from Wigan's heaviest loss of the season.
"I'm going to say it was just an off day," said Gildart.
"Hull KR played well and out-enthused us, we had a tough review, it was pretty brutal. But I've been here long enough to know sometimes you get a game like this and it kicks you on."