Wigan Warriors' Matty Peet discusses his visit to see a young amateur player in hospital
Wigan's Matty Peet took the time to visit a young amateur player in hospital last week.
Published 15th Mar 2023, 10:30 BST

- 1 min read
Updated 15th Mar 2023, 10:37 BST
The Warriors head coach went to see Hindley U19s' Reece Boyd, who has recently been unwell.
Peet says he enjoyed chatting to the youngster, and hopes to welcome him to Robin Park Arena when he's able to attend.
"Reece must be a popular member of the rugby league community, because I got about six different messages asking for a video for him," he said.
"I just thought it was easier to just go.
"If you do a video message then it just ends up on social media anyway.
"I just popped along, and he was watching the NRL at the time, so it was quite easy, I just sat and had a chat.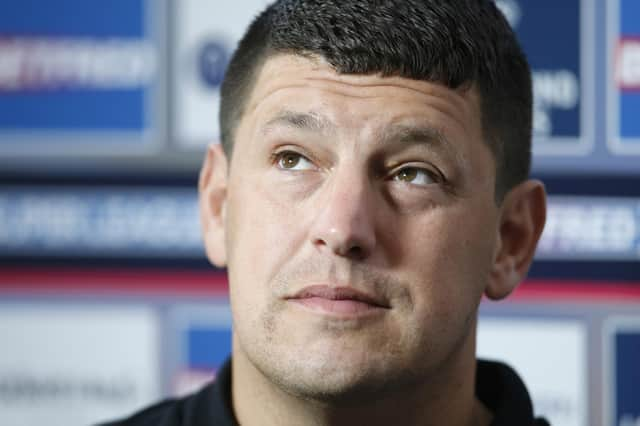 "That game ended up doing my head in, I can't remember who it was, but it always feels a bit like work.
"We had a good chat about it, and Reece is obviously a keen fan, he knew the players and knew the game, so hopefully I learnt a bit from him.
"He's actually in the club's college academy we have, so there was quite a lot of common ground.
"He was really easy to talk to.
"He's had his operation now and it seems as if everything's gone well.
"He is a lovely lad from a good family, and we are looking forward to inviting him down to training in a few weeks."
Following the visit, Hindley ARLFC shared a picture on social media.
They wrote: "Reece had a visitor today whilst still in hospital. Matt Peet popped in and cheered him right up."